5 Gallon Lined Open Head Steel Pail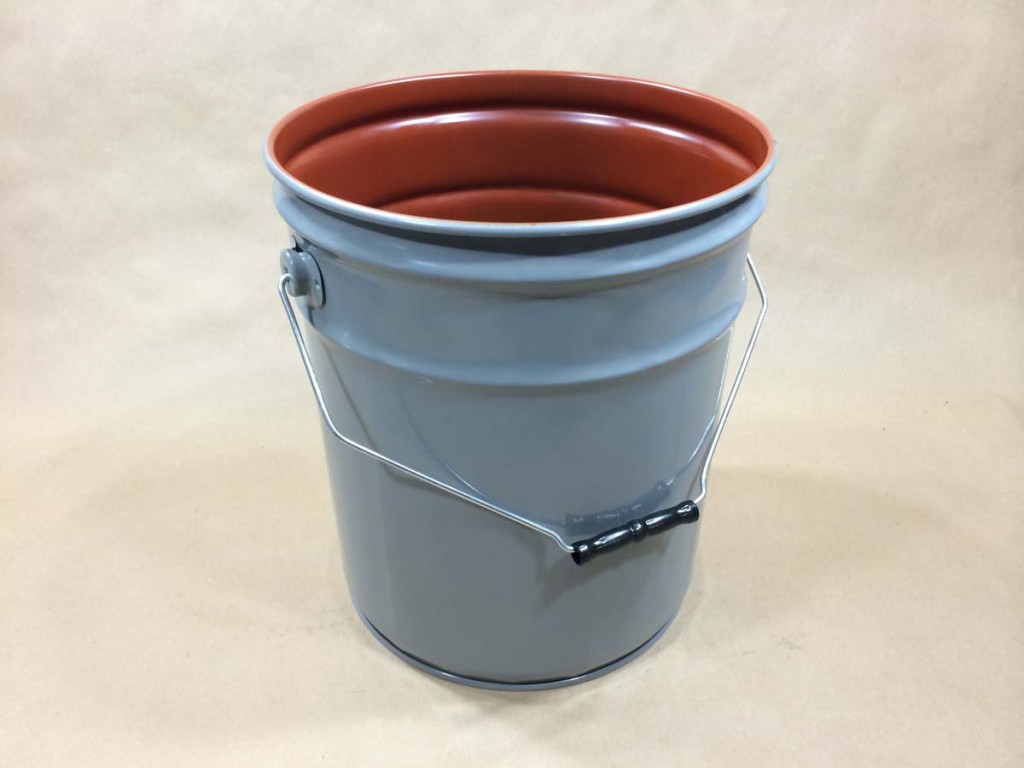 Among the various open head steel pails that we stock is a 5 gallon gray pail with a red phenolic lining.  It is 0.4mm or 26 gauge.  This pail has a UN rating of UN1A2/Y1.8/100.  The dimensions of the pail are:
11 15/16″  Outside Top Diameter
10 7/8″      Outside Bottom Diameter
13 25/32″  Outside Height W/Cover
This pail has two covers that may be used, and the use of either one will keep the UN rating valid.  Any other cover will invalidate the rating.  The first cover is a solid lug cover.  It is 24 HGA.  It is also red phenolic lined. The other option on covers is the lug cover with a Rieke spout assembled.  It is also 24 HGA and red phenolic lined.  As with all lug covers, the tabs must be crimped down with a lug crimper (sold separately).