11 Gallon Container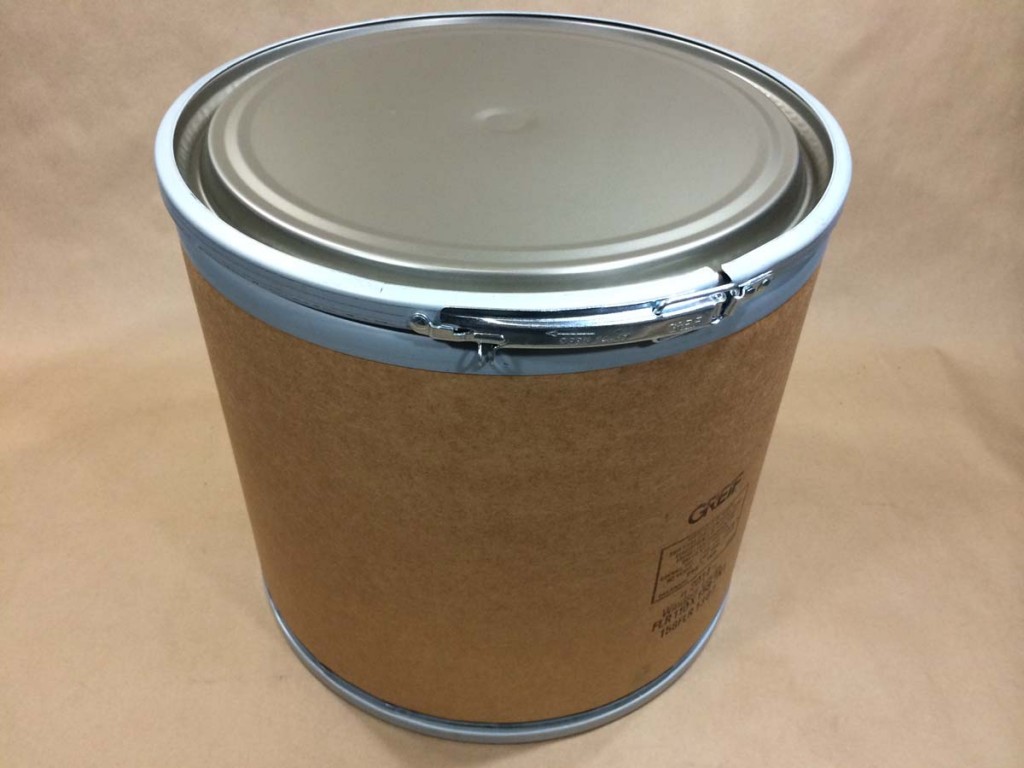 Our 11 gallon fiber drum is a Lok-Rim drum.  It is a fiber drum with a steel cover and lever locking steel band.  It has steel rings at both the top and bottom of the drum for reinforcement.  The following types of products (not a complete list) can be stored in this type of drum.
dry products
solid products
semi-liquid products (if used with a polyethylene insert)
The large opening makes it easy to quickly fill and dispense your product, and the lever locking steel cover keeps the cover securely in place.
11 Gallon Lok-Rim Fibre Drum w/Steel Cover