5 Gallon Nampac Delex Containers – Steel Combo Wrench – Vented Caps and 3/4″ Faucet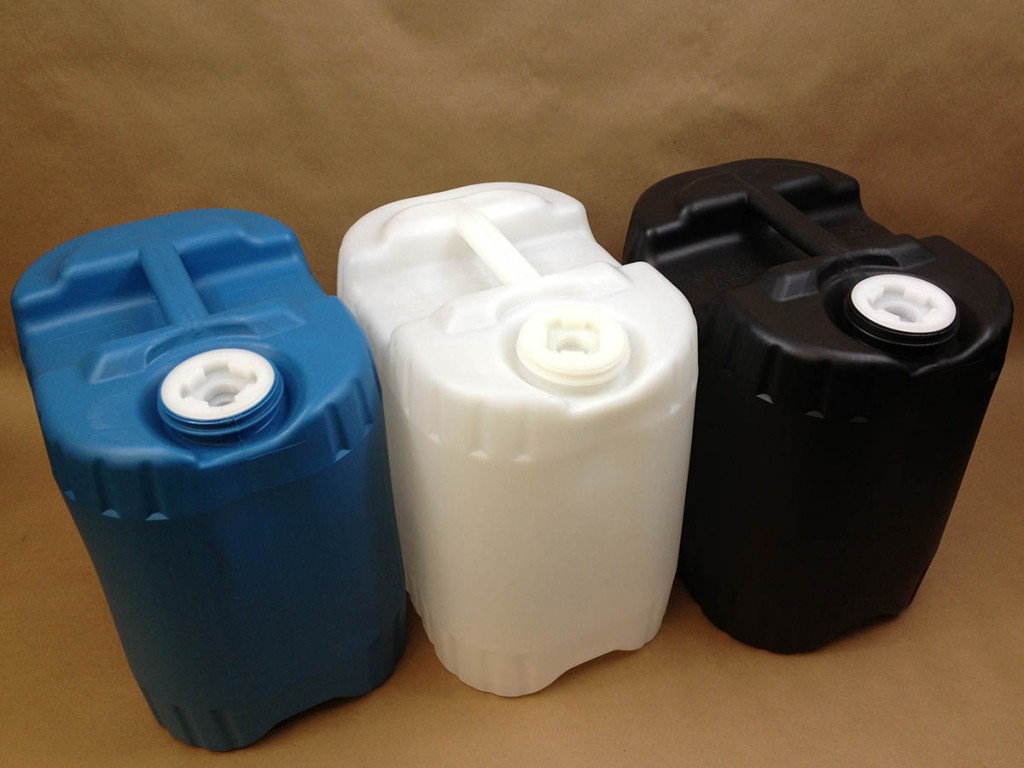 Our 5 gallon Nampac Delex containers are available in black, blue or natural as shown in the picture to the right.  Made from high density polyethylene, this is a blow molded container with an integral handle.  Sturdy and dent resistant, these containers have a UN designation of UN3H1/Y1.9/150 or UN3H1/Y1.4/100 WHEN VENTED, making them suitable for hazardous liquids in the Packing Group II and III categories.  The blue and the natural containers are FDA approved and suitable for food products.  The black container is not approved for food.  We sell these containers without vented caps.  If a vented cap is needed, it must be ordered separately and is also listed below. These containers come with a 2″ buttress plug with a 3/4″ NPS reducer.  If needed, we sell a 3/4″ Flo Rite faucet that can be threaded into the buttress plug after the 3/4″ reducer is removed.  Sold separately, it is listed below.  We often get questions as to how to properly close these containers.  The closing instructions are as follows:
UN3H1/Y1.9/150
UN3H1/Y1.4/100 WHEN VENTED
49CFR178.2(c) NOTIFICATION
USE  BRANDT PLUG WITH EPDM
GASKET SUPPLIED WITH CONTAINER.
TORQUE TO 25 FT-LBS.
We sell a 2″ x 3/4″ steel combo wrench that many of our customers purchase to close the containers.  Sold separately, it is listed below.  As always, compatibility of the product with the container is the responsibility of the shipper.  Please call for a sample for testing with your product.
Delex Containers
5 Gallon Black Plastic Closed Top Rectangular High Density Polyethylene
Item: PDC0005SC20006
UN Rating: 3H1/Y1.9/150
Opening:
Pack: 45
Minimum Order Qty for Black is 2100 pieces.
Black polyethylene is not food grade.This is a 5 gallon black blow molded container with an integral handle. The closure on this drum is a 2" buttress plug with a 3/4" NPS (National Pipe Standard) reducer and is included. The rectangular shape and stackable design minimize storage space. While our black delex container is good for light sensitive products, please note that the 2" buttress plug is natural in color and does not block light.
Vented Cap
Combo Wrench
Steel Wrench Combo
Item: TOL0000AF00001
UN Rating:
Opening:
Pack: 1
Combination drum plug wrench is a prong and socket type wrench. It fits 3/4" and 2" steel and plastic plugs. May be used on steel drums, plastic drums, and steel pails.
3/4″ Faucet