3 Pint – 48 Ounce – Dry Products Jar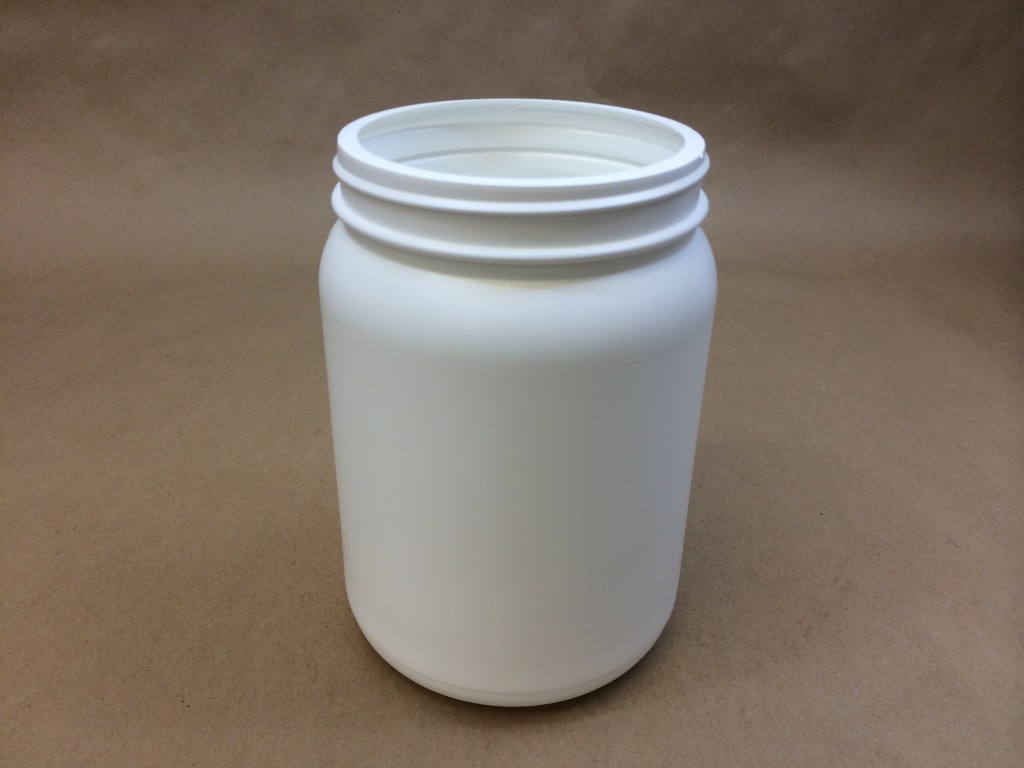 Our 3 pint, 48 ounce, dry products jar is white and it is made from high density polyethylene.  It has a 110 400 opening which is approximately 4.5 inches.  This large opening allows easy access to both fill and empty the jar.  The nominal dimensions of the jar are 6.97 inches in height and 4.875 inches in diameter.  This is what is commonly referred to a dry products jar or a wide mouth jar.  Suggested uses would be:
Pills
Powders
Candy
Chemicals (that can be shipped or stored in HDPE)
Listed below are choices of 110 400 caps which are sold separately.  As always, compatibility of the product with the container is the responsibility of the shipper.  Please call us for a sample for testing with your product.
3 Pint Jar
110 400 Caps
110 400 Foam 030 Sureseal White Plastic Round
Item: PCA0110PH10002
UN Rating:
110 400
Pack: 333
Foam liners are used extensively for foods, beverages, pharmaceuticals, cosmetics, industrial and household chemicals. They have good resistance to acids, alkalies, slow solvents, alcohols, oils and aqueous products. They have poor resistance to active hydrocarbon solvents. These liners comply with FDA regulation 177.1520(c)3.1 for food contact application.