Composite Drum – 55 Gallon Polyethylene Drum in a Steel Drum Overpack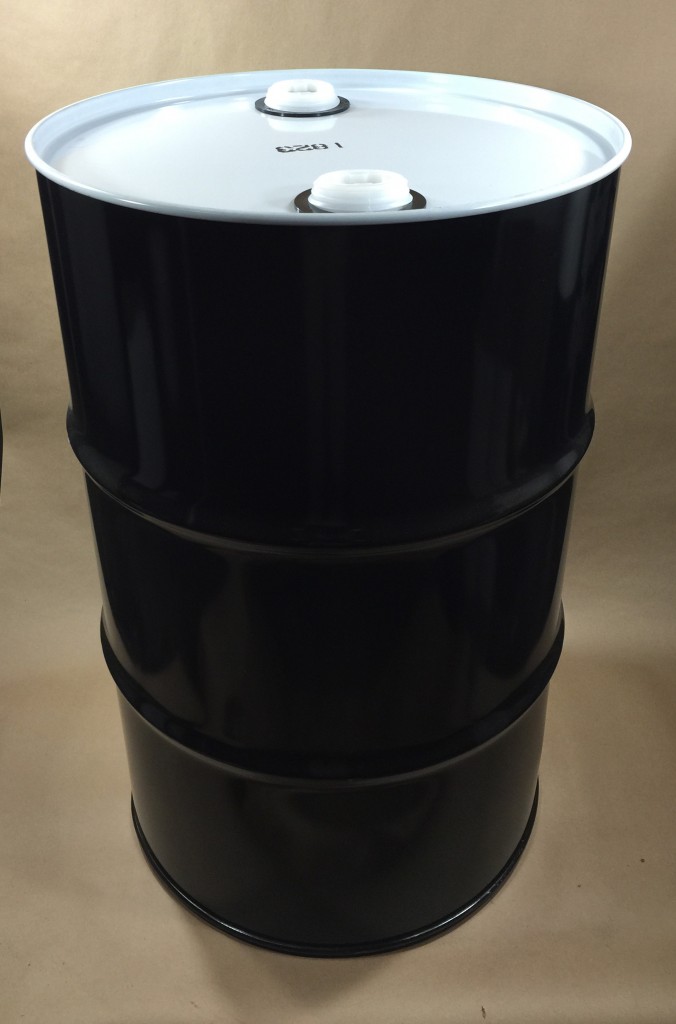 When your product needs to have the compatibility of high density polyethylene but also needs the strength of steel, our 55 gallon composite drum may be a good choice for you.  The inner hdpe container inside this drum is blow molded in one piece.  This is done to protect product purity.  The drum is considered a tight head drum and it has two 2″ buttress plugs that are threaded directly into the drum to help prevent leaking and also to prevent corrosion to the steel.  This is a UN rated drum with a designation of UN6HA1/X1.6/300 making this drum suitable for hazardous products in the Packing Group I, II or III categories.  Of course the drum may be used for non-hazardous product as well.  Some uses for this drum include:
water treatment chemicals
industrial chemicals
flammable liquids, corrosives and acids
foods
pharmaceuticals
bleaching compounds
You will find pictures of the drum below.  Please note that, as always, compatibility of the product with the container is the responsibility of the shipper.
55 Gallon Composite Drum