15 Gallon Poly Drums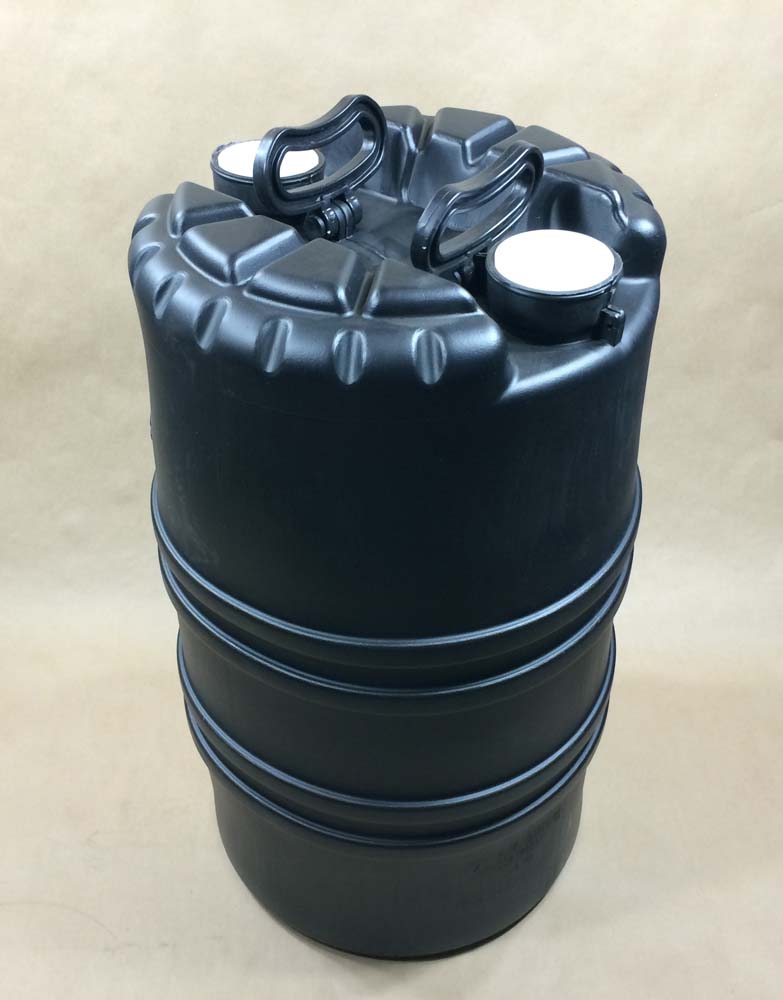 We stock three 15 gallon poly drums or barrels.  They are all closed head or tight head drums which means that the cover cannot be removed.  The white and natural drums have one handle.  They have one Rieke 3/4″ NPT plug and one Rieke 2″ NPT plug (bung) with a 3/4″ center reducer.  The 15 gallon black deldrum has two handles and two 2″ buttress plugs with 3/4″ center reducers.
15 Gallon White or Natural Poly Drum
More information on the white or natural drums can be found here.
15 Gallon White Plastic Closed Top Round High Density Polyethylene
Item: PDC0015MA10001
UN Rating: 1H1/Y1.9/100
Opening:
Pack: 6
This is a 15 gallon white tight head drum. The cover does not come off. It has a single heavy duty handle which folds down to allow the interlocking head design to work and it is made of blow molded high density polyethylene. It has one 2" Rieke NPT plug with a 3/4" center reducer and one Rieke 3/4" NPT plug. Both plugs have EPDM gaskets. These drums have a stackable interlocking head which is designed for superior storage.