2.5 Gallon Bottle/Jug With Liquid Measurement Marks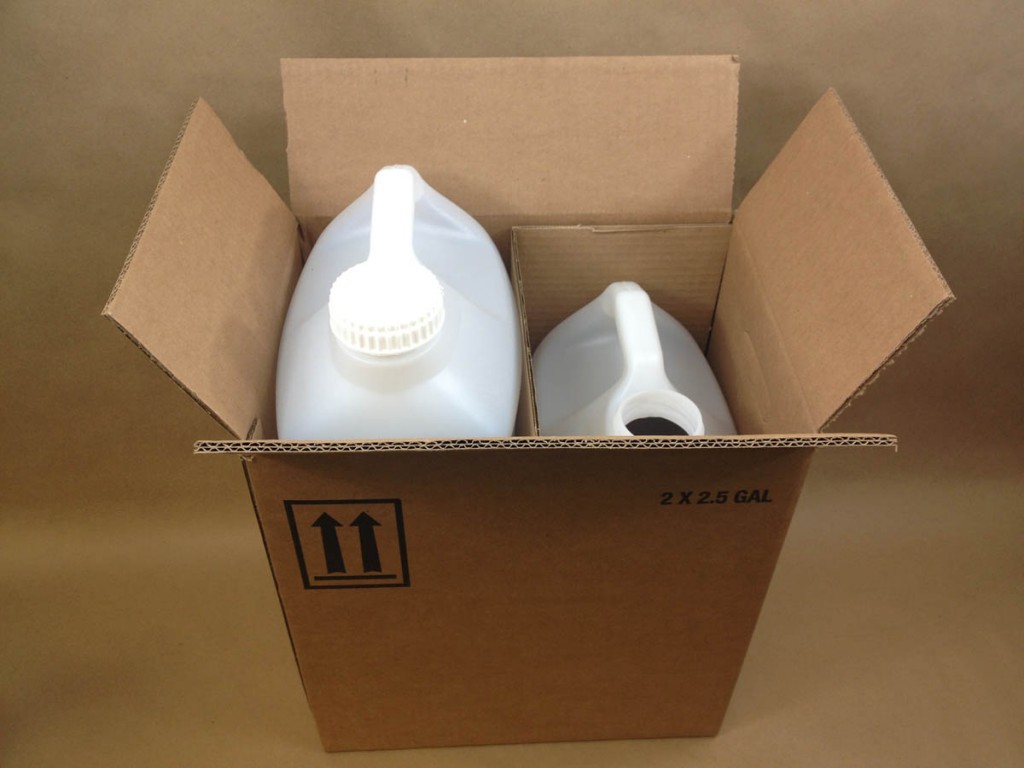 Do you need to know, at a glance, how much liquid is left in your bottle?  We stock a 2.5 gallon bottle or rectangular f style jug that would fit that requirement.  The features of this jug are listed below:
constructed of high density polyethylene
translucent
gallon and liter graduation marks
economically priced
63mm neck finish
UN4G when sold in 2/pack reshipper box
24 bottle/jug bulk pack (no UN rating) for better pricing
FDA compliant
This 2.5 gallon bottle/jug sold in the 2 pack reshipper box has a UN rating of UN4G/Y32/S.  If you do not need a UN rating for your product and if you are looking for the best price, then you can purchase the 24 bottle bulk pack.  We sell the bottle both ways so that you can customize the order to meet your particular requirements.