2.5 Gallon F Style Plastic Bottles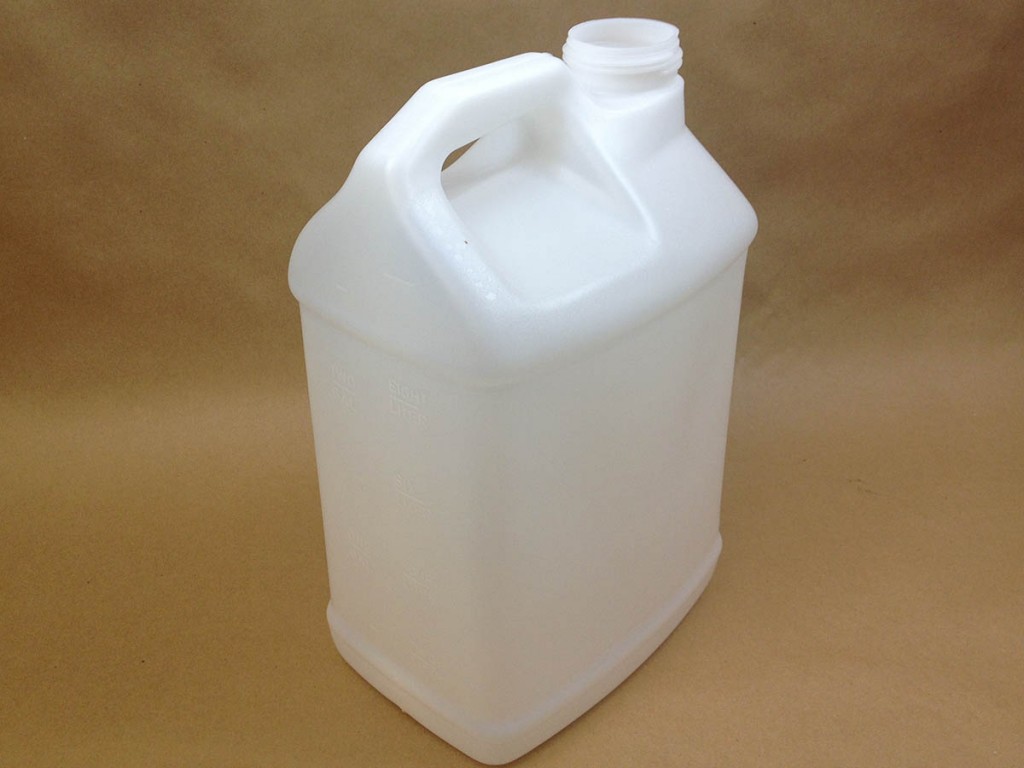 We carry 2.5 gallon F style plastic bottles in natural HDPE with a 63485 neck size. We stock this in a UN reshipper box, Item # HED-HPA5872, 2 per case, with a UN rating of UN4G/Y32/S. We also stock it in a bulk pack, Item # HED-HBP4810, 24 per case, however there is no UN rating if purchased this way.
Caps are sold separately, Item # RKCFS632502F217. These bottles have gallon and litre graduation marks on them. If you do not need the UN rating then the bulk pack is the way to go as, naturally, they are less expensive this way without the reshipper boxes. Either way, you have your choice when placing your order.
63 485 F217 Foam White Plastic Round
Item:

PCA0630RI10001


UN Rating:
63 485
Pack: 1000


Foam liners are used extensively for foods, beverages, pharmaceuticals, cosmetics, industrial and household chemicals. They have good resistance to acids, alkalies, slow solvents, alcohols, oils and aqueous products. They have poor resistance to active hydrocarbon solvents. These liners comply with FDA regulation 177.1520(c)3.1 for food contact application.