21.5 Gallon Containers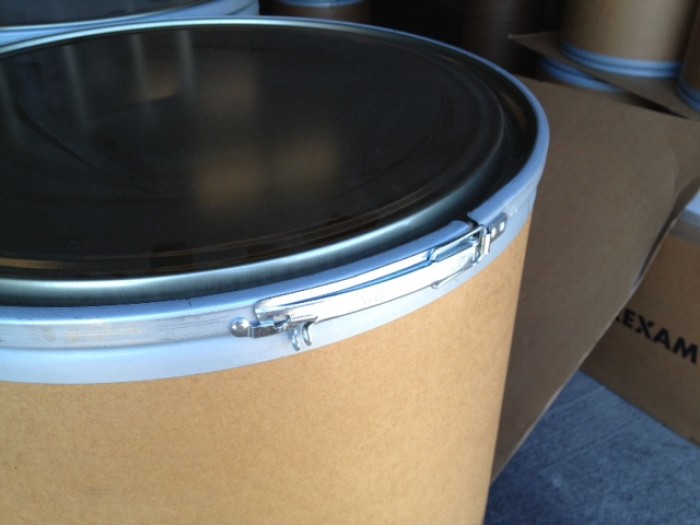 We stock two different styles in the 21.5 gallon fibre drum category.
The first drum is a Lok-Rim drum with a steel cover.  This drum has a body made from fibre.  The drum body has steel bands at the top and bottom for reinforcement.  The cover is steel and is held in place with a lever locking ring.  It has a UN rating of UN1G/Y60/S.
The second drum is an All Fibre Transport drum.  This drum is made completely from fibre.  The top slips over the drum body in a style similar to a canister.  One important feature of this drum is that it has no metal parts.  This drum does not have a UN rating.
21.5 Gallon Lok-Rim Fibre Drum w/Steel Cover
21.5 Gallon All Fibre Transport Drum