29 Gauge – Lighter Weight – Steel Pail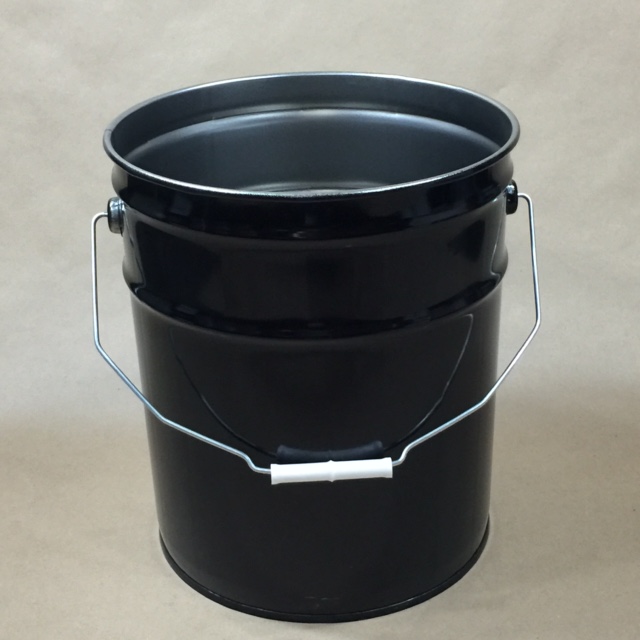 We stock open head steel pails in 26 gauge and 24 gauge.  Recently, we added a 29 gauge pail to our inventory.  This pail is the lightest weight steel pail that we have.  It is black steel, unlined, with a rust inhibitor.  It does not have a UN rating.
Obviously, the advantage to this pail is reduced cost.  The pail weight is approximately 2.312 lbs., as compared to our JAC-10PH-HG-A4AA – 26 gauge pail which weighs approximately 3.023 lbs.
Not all customers need a heavy gauge steel or a UN rated pail.  Perhaps this pail can be used when those requirements are not necessary.  As always, we would be happy to send a sample so that you can test the pail for your needs.
Below you will find a lug cover or a dish cover and ring that can be used with this pail.  The lug cover is 26 gauge.  The dish cover is 24 gauge.
5 Gallon Round Black Steel Pail
5 Gallon Rust Inhibitor Black Steel Round 29 GA
Item: SPO0005BR2U011
UN Rating:
Opening: Open Head
Pack: 108
This 5 gallon black unlined 29 ga open head steel pail with rust inhibitor has no UN rating. This pail has no UN rating therefore any cover may be used.
Lug Cover
Dish Cover and Lever Lock Ring