3 Pint Wide Mouth Jar with 110 400 Opening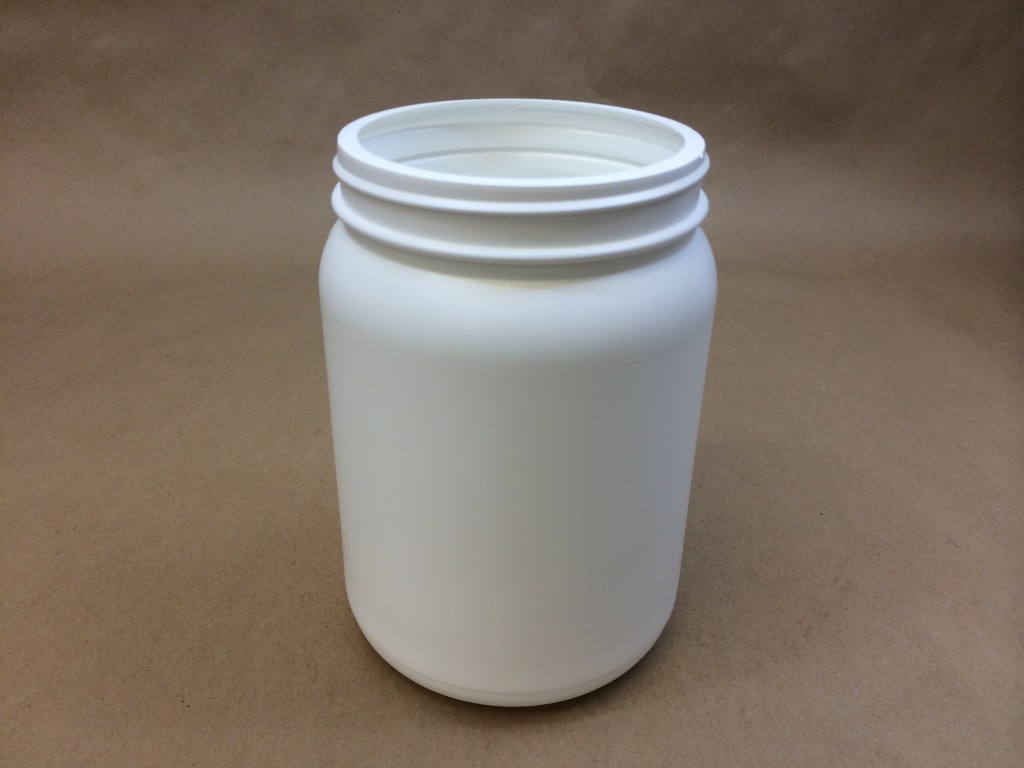 We stock a 3 pint wide mouth white jar.  It is made with high density polyethylene making it:
economical

impact resistant
flexible
This jar is intended for dry products such as pills, powders and pastes.
The large 110 400 mm opening, approximately 4 1/2 inches, makes it easy to fill and to empty.  It is 6.97 inches tall and 4.875 inches in diameter.  This jar has an overflow volume of 1930 ml +/- 24 ml.
If you think this jar would meet your specifications, please call or email us, and we would be happy to send a sample.  As always, it is the responsibility of the shipper to be sure his product is compatible with the container.
3 Pint Jar
110 400 Cap Choices
110 400 Foam 030 Sureseal White Plastic Round
Item: PCA0110PH10002
UN Rating:
110 400
Pack: 333
Foam liners are used extensively for foods, beverages, pharmaceuticals, cosmetics, industrial and household chemicals. They have good resistance to acids, alkalies, slow solvents, alcohols, oils and aqueous products. They have poor resistance to active hydrocarbon solvents. These liners comply with FDA regulation 177.1520(c)3.1 for food contact application.