44 Gallon UN Fibre Drum with Steel Cover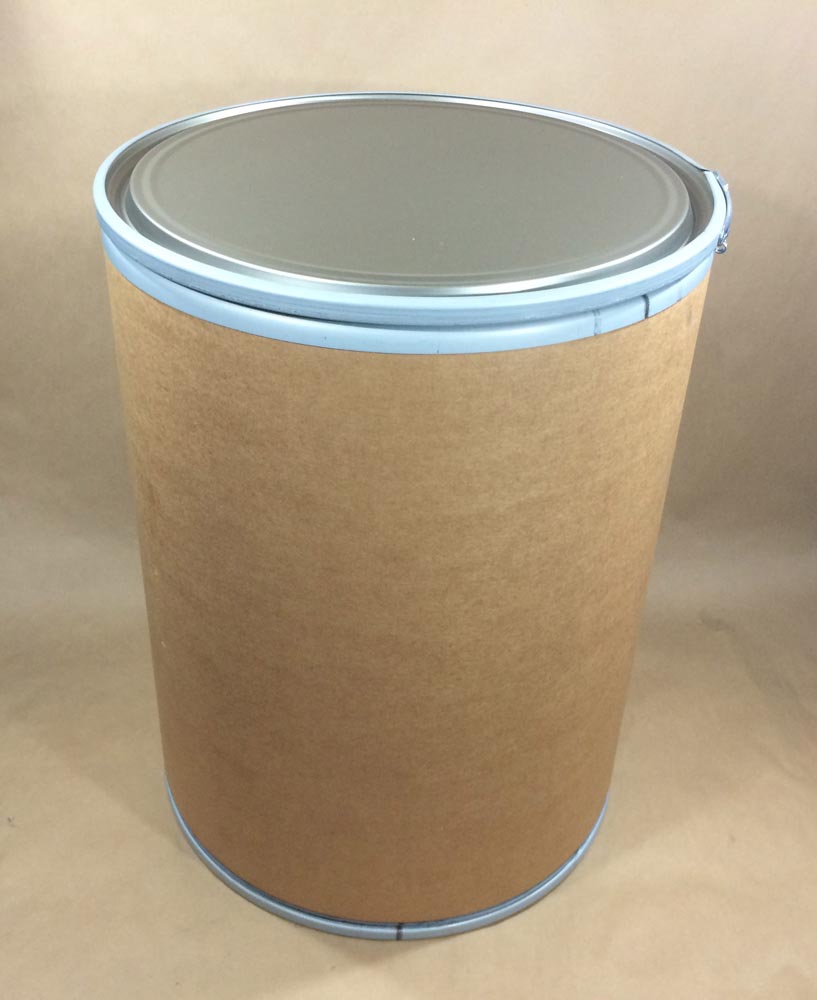 Our 44 gallon UN fibre drum has a steel cover with a gasket.  The drum has a lever locking ring that secures the lid to the body of the drum. It has a UN designation of UN1G/Y120/S allowing for packaging dry products in the Packing Group II or III categories.  The net weight limit of the drum is 400 lbs.  It has a 28″ inside height and a 21.5″ inside diameter.  Closing instructions which are printed on our packing list are as follows:
UN1G/Y120/S
49CFR178.2 (C) NOTIFICATION
1)  SNAP CLOSING RING OVER THE COVER AND TOP LIP OF THE DRUM.
WRITING ON CLOSING LEVER MUST BE RIGHT SIDE UP.
2)  PULL LOCKING LEVER CLOSED.  IF NEEDED, TAP ALONG THE OUTSIDE EDGE
OF RING UNTIL LEVER IS FULLY CLOSED AGAINST RING.
3)  SNAP THE LATCH INTO THE LEVER UNTIL IT LOCKS.  SECURE WITH A
SEALING WIRE OR OTHER SEALING DEVICE.
GBC#218FLR1114
As always, compatibility of the product with the container being used is the responsibility of the shipper.
A complete list of our fibre drums can be found on this page.
44 Gallon Fibre Drum