5 Gallon Gray Plastic Bucket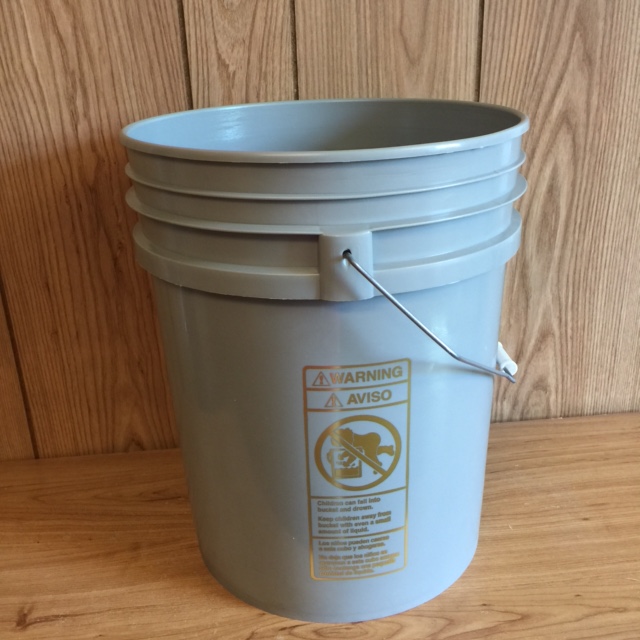 Our 5 gallon gray plastic bucket is made of FDA approved high density polyethylene.  It has a metal handle with a plastic grip.  The nominal dimensions of this pail are as follows:
Top Diameter – 12 1/4″
Bottom Diameter – 10 1/4″
Exterior Height – 14 7/16″
This bucket is tapered and stackable.  It has a UN rating of UN1H2/Y25/S making it suitable for hazardous products as well as food products.  Suggested uses for this pail are for paints, inks, chemicals, lubricants, adhesives, coatings, roofing mastics, driveway sealers, foods, edible oils, flavorings, sanitation supplies, construction materials, building products, ice melt compounds and pet food.  Lids are sold separately.
Product compatibility with the packaging is the responsibility of the customer.  We would be happy to send a sample for testing with your product.  Our complete line of plastic pails can be found on this page.
5 Gallon Gray Plastic Pail