60cc Plastic Jars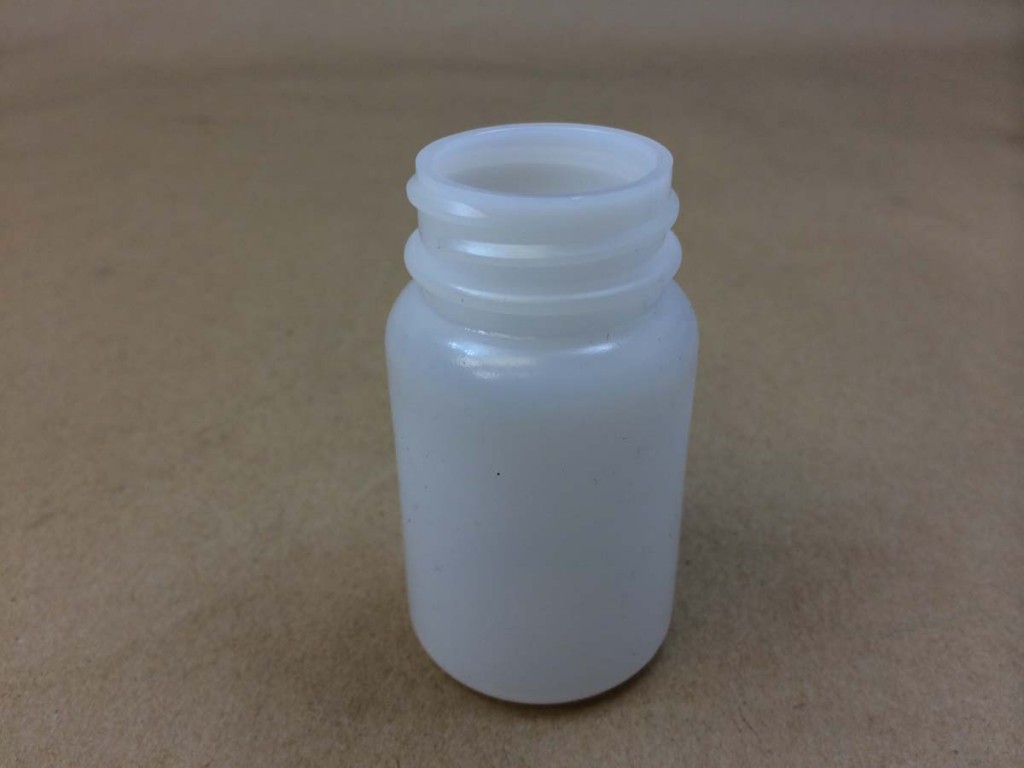 A 60cc plastic jar can contain approximately 2 fluid ounces.  Yankee Containers supplies the jar shown in the picture on the right in this size.  This is our item # TPC11-060-33NA.  It is a 60cc standard round jar with a 33mm opening made of natural high density polyethylene.  The opening, although not extremely small, is typically not meant to be reached into.  The contents are instead poured or shaken out of the container.  A full case quantity is 1000 jars.  We have a $250 minimum order.  Caps are sold separately for this item.  A few sample cap choices can be found at the end of the article along with pictures and pricing.
A sample of items stored in these jars include:
vitamins
pills
tablets
capsules
Foam White Plastic Ribbed Sides/Stipple Top
Item:

PCA0330PH10003


UN Rating:
Opening: 33 400
Pack: 5000


Foam liners are used extensively for foods, beverages, pharmaceuticals, cosmetics, industrial and household chemicals. They have good resistance to acids, alkalies, slow solvents, alcohols, oils and aqueous products. They have poor resistance to active hydrocarbon solvents. These liners comply with FDA regulation for food contact application.