8 Oz Glass Jars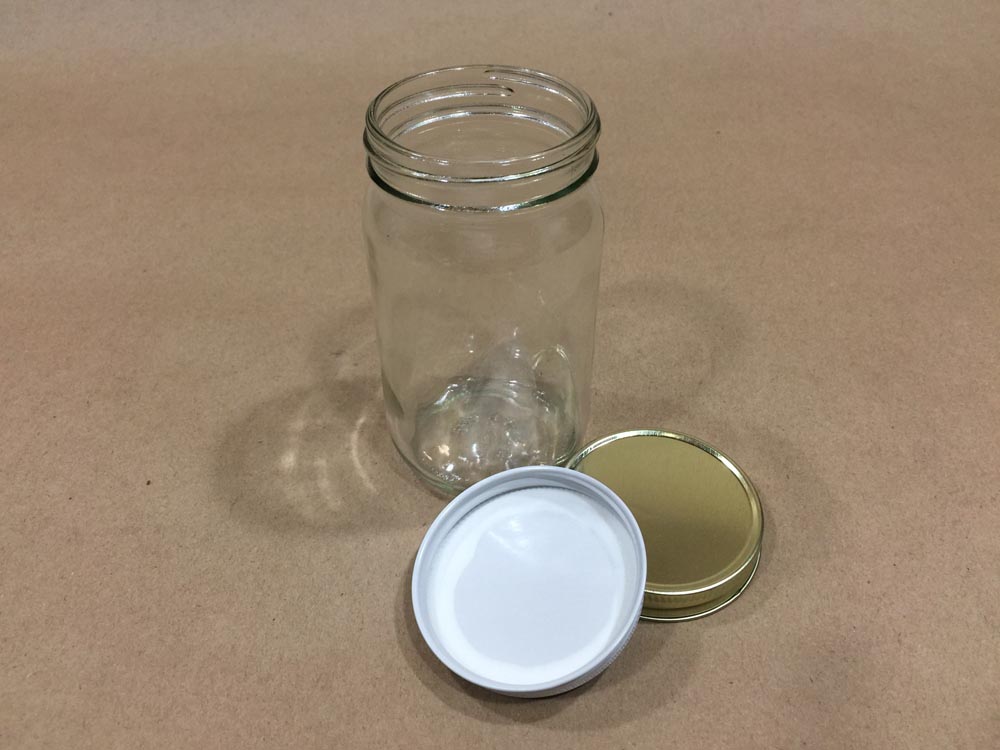 Glass is an excellent option for packaging products that cannot be stored in plastic containers.  Food storage is a common use for glass jars.  The glass jar shown in the picture on the right is our 8 ounce standard round/utility jar.  This is our item # LEO259-02.   It takes a 58mm cap. They come in cases of 24.  If shipping by a common carrier, 192 cases fit on a pallet.  This style jar is easy to fill and pour as it is considered a wide mouth jar.  Caps are sold separately.  We stock both plastic and metal caps in this size.
One of our local Connecticut delicatessens regularly purchases our 8 ounce standard round jars with a gold plastisol cap.  He bottles homemade horseradish for sale in his store.  The gold cap adds to the eye appeal of the food items stored in the clear glass.
Also available in an 8 ounce size in glass is a straight sided round, a french square, a flint boston round, an amber boston round, and an amber 250 cc.  Please scroll down below for pictures and pricing.
Glass Bottles & Jars