Amber Glass CC Jars Or Amber Glass Boston Rounds?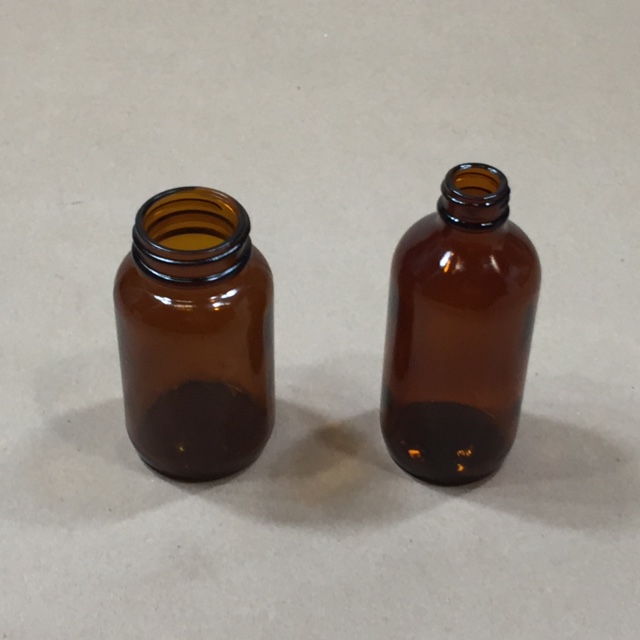 Amber glass has long been popular for it's ability to help block ultra violet radiation.  Ultra violet radiation can cause product degradation and by blocking UV rays you can help protect the flavor, aroma and nutrients of your products.  Commonly, products that are affected by UV rays are packaged in dark glass and stored in a cool, dry environment.  Products such as herbal extracts, pills, aromatherapy oils, essential oils, medicinal herbs and more would be examples of products that do well in amber glass.  In the picture to the right you will see our 120cc amber glass cc jar on the left and our 4 ounce amber boston round on the right.
CC Jars – Amber glass cc jars are often referred to as wide mouth packers.  They are commonly used in the pharmaceutical industry to pack pills and powders.  They have rounded shoulders and a square base.
Boston Rounds – Boston rounds are commonly used in the drug & chemical industries.  They have rounded shoulders and a rounded base.  These bottles are for liquids and are commonly purchased with droppers.  We have listed the droppers (sold separately) below.
Amber Glass CC Jars
Amber Glass Boston Rounds