Amber Glass Medicine Bottles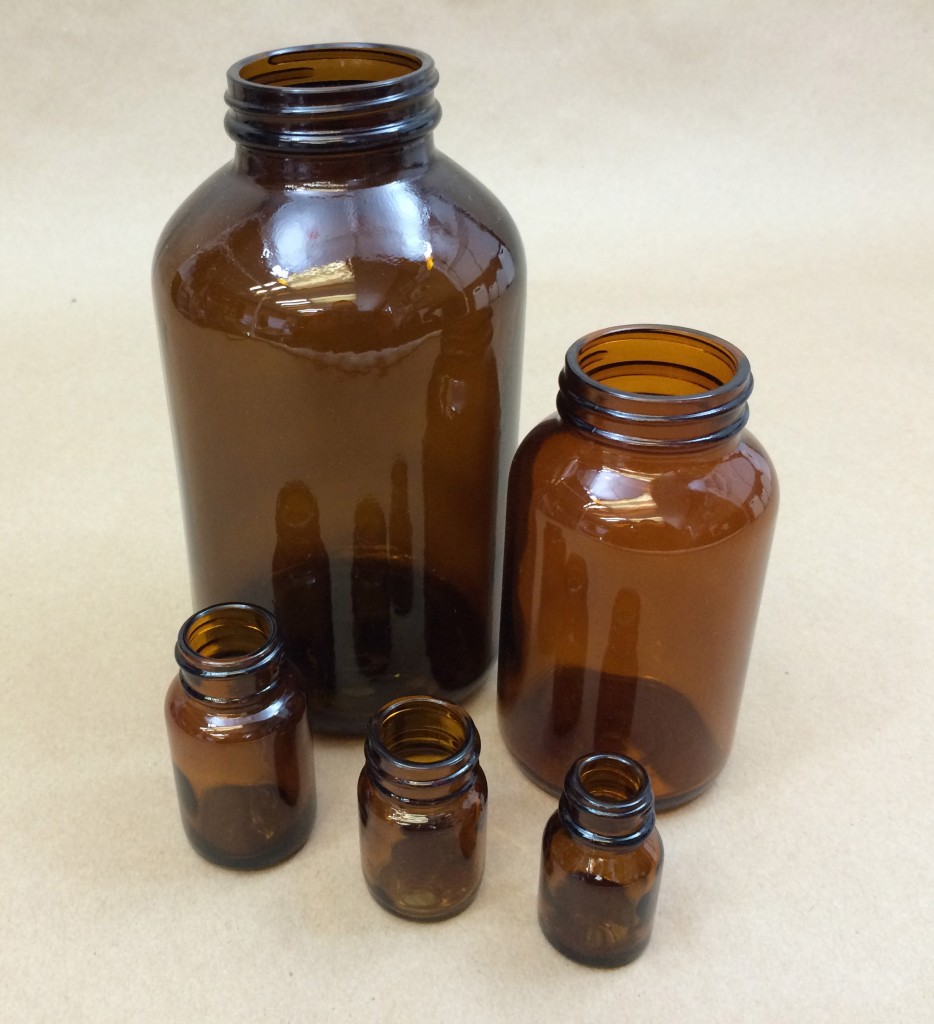 We stock a large selection of amber glass bottles and jars.  Amber glass bottles are commonly referred to as "medicine bottles".  Amber glass has long been a choice of the pharmaceutical industry as the dark brown amber color helps to screen out ultraviolet rays, giving an added layer of protection to light sensitive products.  Hydrogen peroxide, as an example, most often comes in amber glass or plastic, as the decomposition of hydrogen peroxide happens much faster in the presence of light.  Amber glass can be used for many applications such as:
pills
lab chemicals
essential oils
vitamins
supplements (for example, fish oil)
homeopathic remedies
transportation of perfumes and colognes
aromatherapy products
We also stock a small selection of droppers that can be used on our 1/4 oz. square glass bottles and our 1/2 oz., 1 oz and 2 oz. boston round glass bottles.  They are sold separately and are listed below.
Other cap choices can be found here.
1/4 Oz Square Amber Glass
Boston Round Amber Glass Bottles