Bolt Rings and Leverlock Rings for Drums, Pails, Buckets and Barrels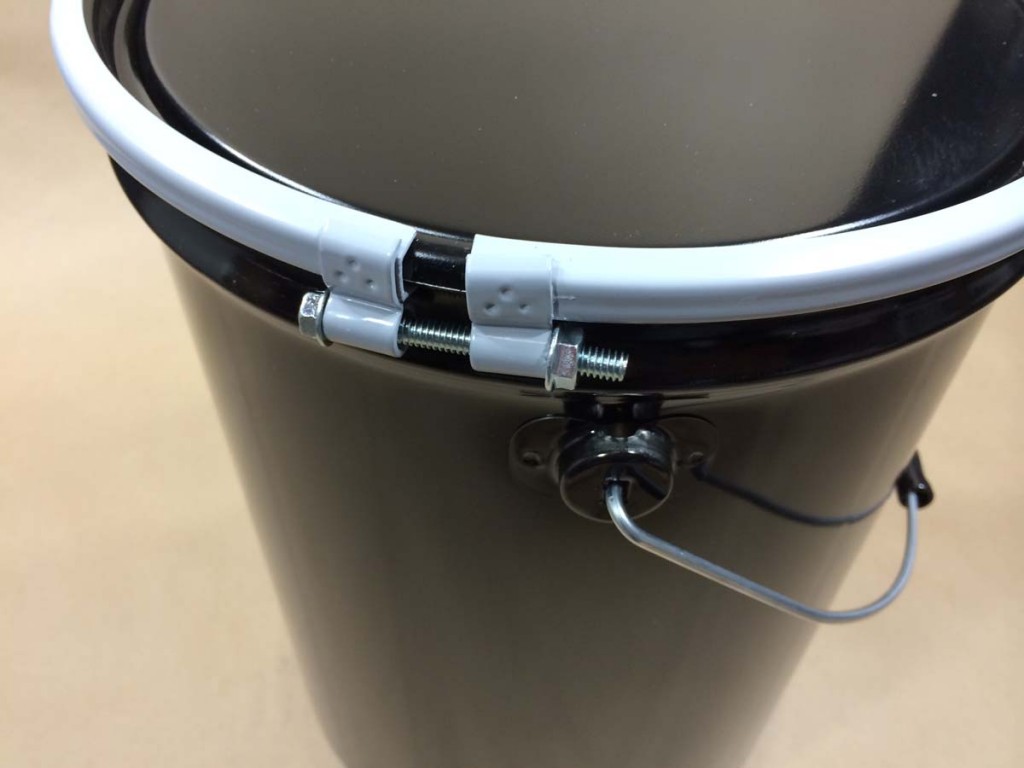 Open head steel drums, steel pails and metal buckets  employ a ring or band of some sort that is fixed around the the cover and secures the cover to the body of the drum or pail.
Before we jump into ring- type closures it is important to note that open top metal buckets and steel pails have an additional closure type known as a lug cover. Lug covers have lugs around the outside of the cover which are crimped down using a lug crimper.  This type of closure requires no additional ring but it does require a crimping tool. Crimping tools come in several varieties and price ranges and will likely be the subject of a future article.
You can find more information on the distinctions amongst dish covers and lug covers in our article on that topic.
Bolt Rings and Leverlock Rings
As we mentioned above the two main ring type closures are leverlock rings (shown on the left) and bolt rings (pictured on the right). The image above shows rings for our steel pails and metal buckets; however, the general configuration remains the same as you scale up to larger drums. The only real difference is the gauge of steel used and of course the size.
Lever Lock Rings for Pails, Buckets, Drums and Barrels
All rings require some sort of mechanism to draw the band tight to secure the cover firmly to the body of the drum, barrel, pail or bucket.  Leverlock rings achieve this using a lever mechanism that draws the band tight as it snaps against the ring the it's closed position. A slot is often provided to slide a tab or tamper evident seal which acts as pin to prevent the lever from opening up in transport.
Bolt Rings for Pails, Buckets, Drums and Barrels
Bolt rings have three parts. A ring, a nut and a bolt. The nut and the bolt are placed into slots on the ring and tightened down. As they are tightened down the ring is drawn tight around the cover and pail.
Tags: bolt ring leverlock ring
Categories: caps and closures | fiber drums | plastic buckets | steel drums | steel pails