Carafe Bottle with Trigger Sprayer for Eco Friendly Cleaning Products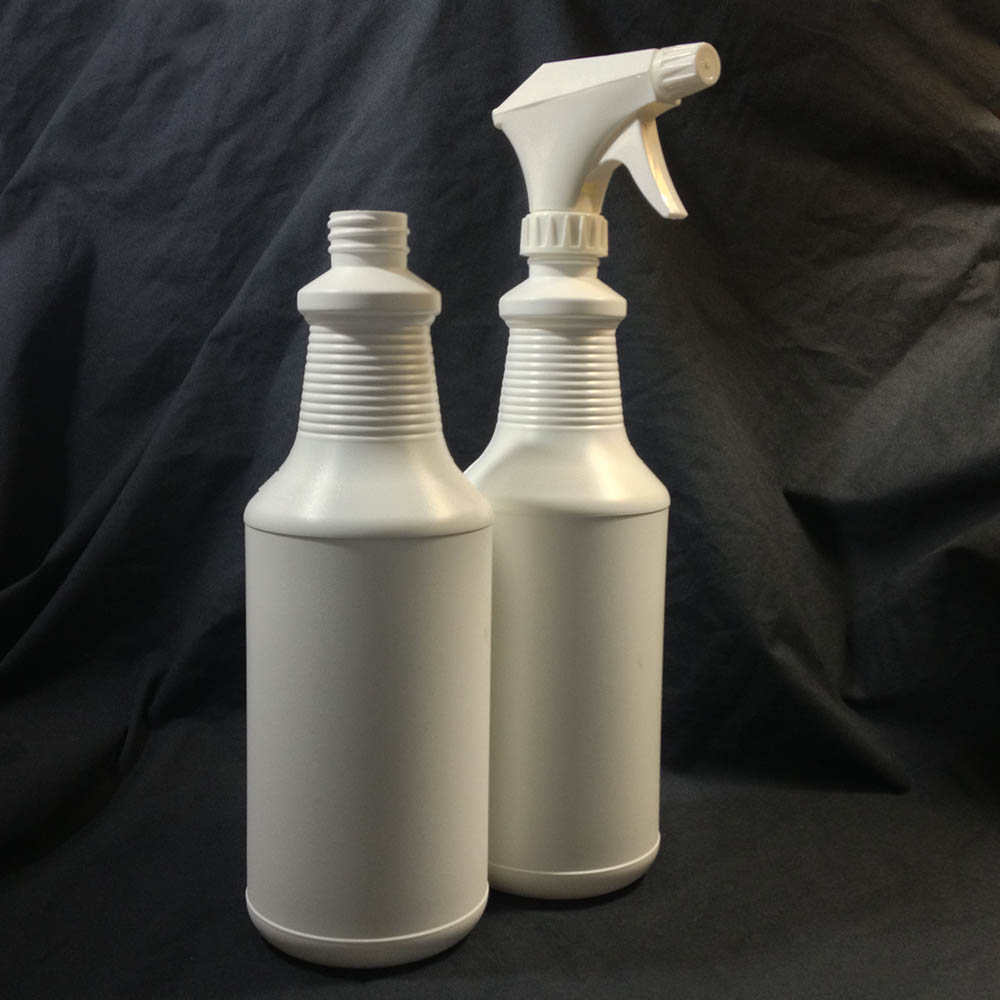 One of our most popular plastic bottles is our 32 ounce white carafe with a trigger sprayer (sold separately).  The bottle with the sprayer attached is shown in the picture at right. Many of our customers make their own products which they then package in our carafe.  Add a custom label and the package is complete.  The unique shape of this bottle makes a nice presentation on your shelf.  Some products we have seen packaged in this bottle are:
Green home cleaning solutions
Awning cleaning solutions
Organic plant fertizilers
Organic bed bug sprays
Some of our customers buy both a trigger sprayer and a cap (closure).  They then ship the bottle with the cap on and once the customer is ready to use the bottle, they switch to the trigger sprayer.  For your convenience, we have added several other caps below that can be used with this bottle.
32 Ounce Carafe
28410 Trigger Sprayer
Closure Choices
Foam White Plastic Ribbed Sides/Matte Top
Item: PCA0281PS10002
UN Rating:
Opening: 28 410
Pack: 3100
Foam liners are used extensively for foods, beverages, pharmaceuticals, cosmetics, industrial and household chemicals. They have good resistance to acids, alkalies, slow solvents, alcohols, oils and aqueous products. They have poor resistance to active hydrocarbon solvents. These liners comply with FDA regulation for food contact application.
F217 Natural/Red Tip Plastic Spout Spout
Item: PCA0280YC00004
UN Rating:
Opening: 28 400
Pack: 2000
Our spouted caps have no hole. This allows the customer to fill the bottle and ship their product. When the end user receives the bottle, they simply cut the tip off the spout.