Empty Tin Paint Cans – Gallon Size – For Sale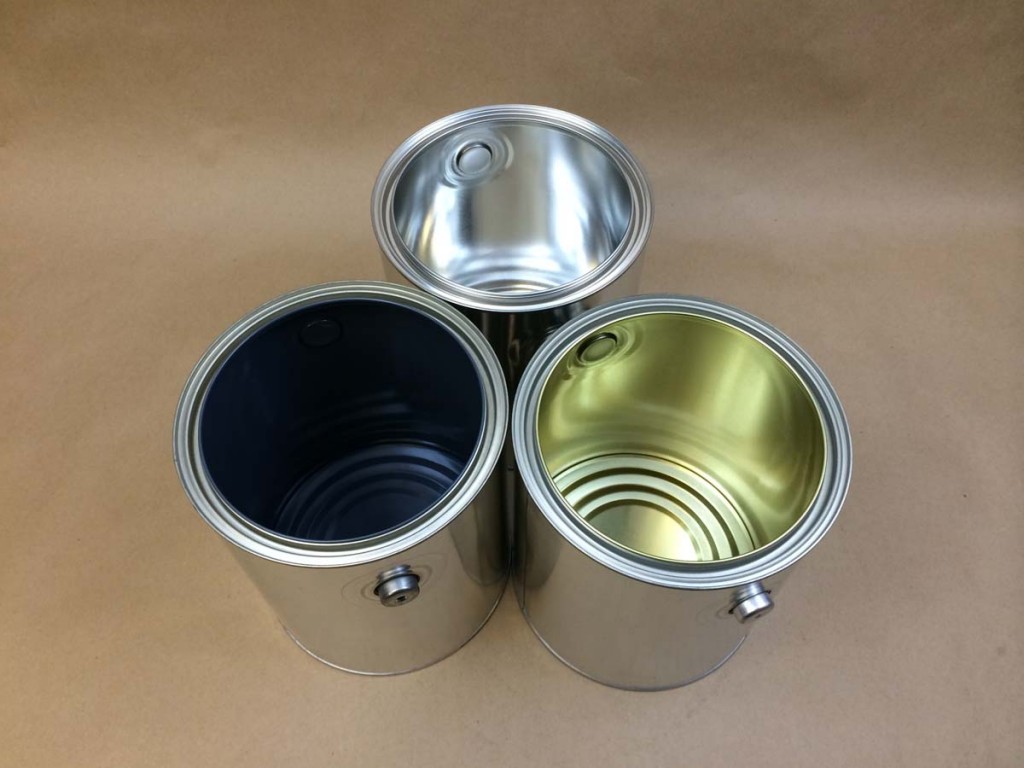 Our tin paint cans in the gallon size are available unlined.  They are also available with grey or gold epoxy phenolic linings with environmentally friendly, product-resistant powder stripes placed over the seams.  Common uses for these cans are:
paints
coatings
adhesives
mastics
viscous products
epoxies
Armlok rings are also available and sold separately. Paint cans with Armloks are certified to UN Performance Oriented Packaging (Part 173.27), U.S. Postal Service and UPS requirements.  More information on our Armlok rings can be found on this page.  Please note lids and handles are sold separately.  As always, compatibility of the product with the container is the responsibility of the shipper.  Please call for a sample for testing with your product.
Unlined Gallon Paint Can – Available With and Without Handles
Gold Epoxy Phenolic Lined Paint Can – Available With and Without Handles
Grey Epoxy Phenolic Lined Paint Can
Our grey lined paint can is only available with ears (tabs) to hold the handles.