F Style Metal Cans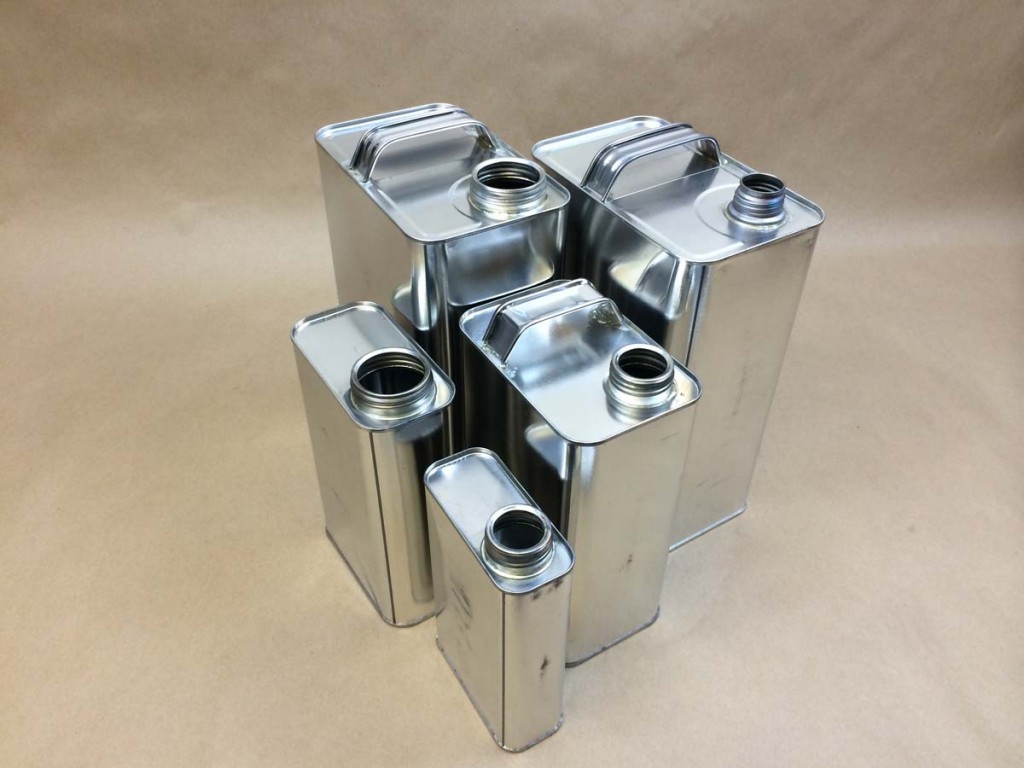 Among our varied assortment of containers for sale is a line of F style metal cans as shown in the picture on the right.  These F style cans are made of tin plate steel and are all unlined.  The oblong (rectangular) shape of these tin cans makes them a good space saving option.  Caps and seals are always sold separately. These F style metal cans are available in pint, quart, half gallon and gallon sizes.  There are two options in the gallon size, one with a 1.75 inch alpha cap or one with a 1.125 inch beta cap which has a UN rating.  The half gallon and gallon sizes have a built in handle for ease of transport and pouring.
Suggestions for uses include, but are not limited to :

industrial solvents
turpentine
paint thinners
lighter fluids
motor oil
Please scroll down for a complete list of our F Style Tin Cans.
Gallon F Can – Cap & Seal Sold Separately
Gallon F Can- 1.75 Opening
Gallon F Can – 1.125 Beta Opening
Half Gallon F Can – Cap & Seal Sold Separately
Quart F Can – Cap & Seal Sold Separately
Pint F Can – Cap & Seal Sold Separately