Gallon Paint Cans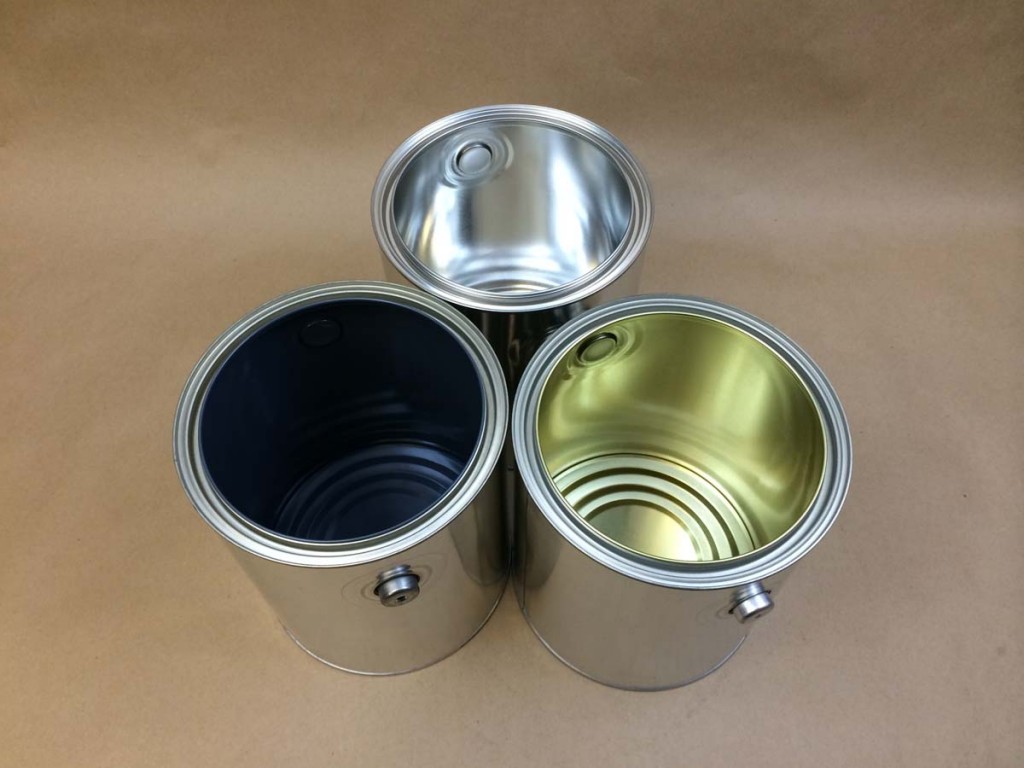 We stock five different selections of round gallon tin cans, commonly referred to as paint cans.  The first two cans are unlined.  We carry unlined cans with and without a bail (handle).  The other three cans are lined cans.  We carry gold lined cans, with and without a handle.  The gold lining is non pigmented epoxy phenolic.  This type of lining is good for mild chemicals.  We also carry one gray lined can with a handle.  This lining is pigmented epoxy phenolic and is good for latex paints.  Lids and bails are sold separately.
To view a list of other size cans we stock, please click here.
Paint Cans (Lids and Bails Sold Separately)
Lined and Unlined Cans
Covers (Plugs) for Round Gallon Cans
Bails (Handles)
 F Style Cans (Caps and Seals Sold Separately)
We carry two different one gallon F style tin cans in a rectangular shape.  This type of can is commonly referred to as a turpentine can and is used for turpentine and mineral solvents.  We carry a one gallon can with an 1.75″ Alpha Cap and seal (sold separately) and also a one gallon can with a 1.125″ Beta cap (sold separately).  Both cans are unlined.
F Can (Alpha Cap and Seal) – This can has a larger opening, making it easier to fill and easier to pour.  This can has no UN rating.
F Can (Beta Cap) – This can is UN rated.