Gallon Paint Cans for Sale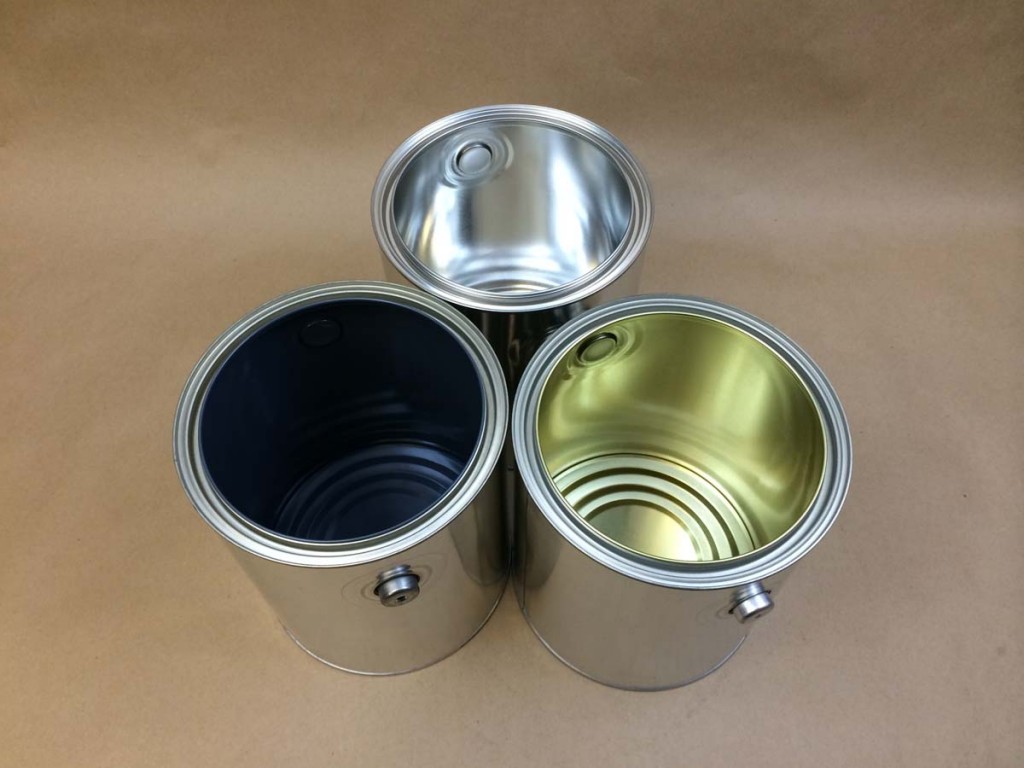 We have six different gallon paint cans for sale.  Some cans come with "ears" which are little tabs on the sides of the cans to attach the bails or handles.  The ears can be seen on the sides of the cans in the picture to the right.  Other cans have no ears and you cannot attach a handle to them.  Our paint cans are available unlined, gold lined – non-pigmented epoxy phenolic, grey lined – pigmented epoxy phenolic, and plastic.  In all cases, lids and handles are sold separately.
Our grey lined can is only available with ears to attach the handles.  Don't need a handle?  Need a grey lined can without handles? No problem, simply don't order the handles.  We do not stock this can without the ears.
Our black plastic gallon paint cans are a great alternative to tin.  They are dent resistant and rust resistant.  They are good for latex paints, colorants and water based products.  They are not suitable for food.  More information on our plastic paint cans can be found on this page.
Need a different size paint can? Please look at this page.
Gallon Unlined Paint Can with Handle
Gallon Unlined Paint Can – No Handle
Gallon – Gold Lined – Non Pigmented Epoxy Phenolic – with Handle
Gallon – Gold Lined – Non Pigmented Epoxy Phenolic – No Handle
Gallon – Grey Lined – Pigmented Epoxy Phenolic with Handle