Gallon Plastic Jugs with 38mm Opening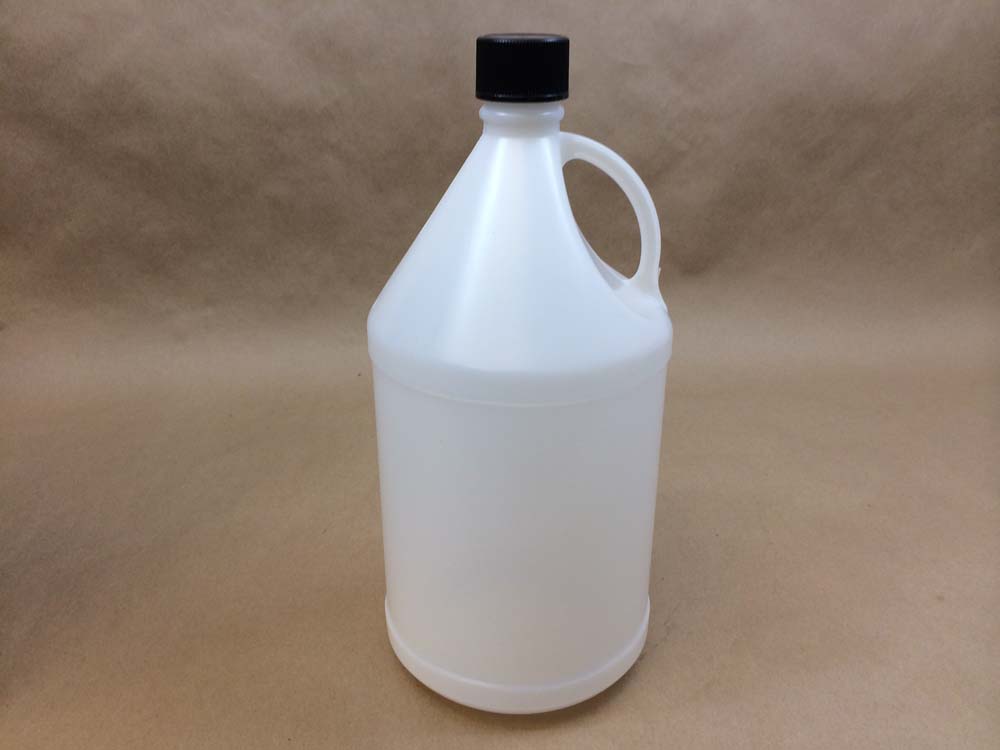 We offer several options when purchasing gallon plastic jugs.  Choices include the following:
Round
Square
F Style Fluorinated
White
Natural
Bulk Pack
4 Pack/Reshipper
Jug with a tamper indicating cap
Jug with a black acid cap
4 Pack Reshipper with a UN4G Rating
All of our gallon jugs are sold without caps.  This allows you to customize your order with the cap of your choice.  A list of cap choices can be found below.  Most of our jugs take a 38 400 cap. There are three jugs (listed separately below) that must be used with a special cap.  Those jugs are listed separately with the cap shown directly below the jug.
Gallon Jugs in Bulk Pack with 38 400 Opening – Cap Sold Separately
Gallon Jugs in 4/Pack Reshipper Box with 38 400 Opening – Cap Sold Separately
38 400 Cap Choices
Click here to learn more
38 400 030 Sureseal Foam Cap Black Plastic Round
Item: PCA0380PH20004
UN Rating:
38 400
Pack: 3750Foam liners are used extensively for foods, beverages, pharmaceuticals, cosmetics, industrial and household chemicals. They have good resistance to acids, alkalies, slow solvents, alcohols, oils and aqueous products. They have poor resistance to active hydrocarbon solvents. These liners comply with FDA regulation 177.1520(c)3.1 for food contact application.

38 400 White Plastic Round Pulp & Aluminum Foil
Item: PCA0380MR10045
UN Rating:
38 400
Pack: 2900

38 400 Induction Seal For PE White Plastic Round
Item: PCA0380PH10013
UN Rating:
38 400
Pack: 3750 These caps work with induction seal equipment to form a tight bond between the foil liner and the bottle.
Gallon Jugs in 4 Pack Reshipper Boxes with Tamper Evident Caps – Caps Sold Separately
This is a 4 pack reshipper box.  The combination of bottles, cap and box have a UN4G rating.
4Litre/1Gallon Round Center Fill Jug with 38439 Acid Cap – Cap Sold Separately