Gallon UN F Style Tin Can with Beta Opening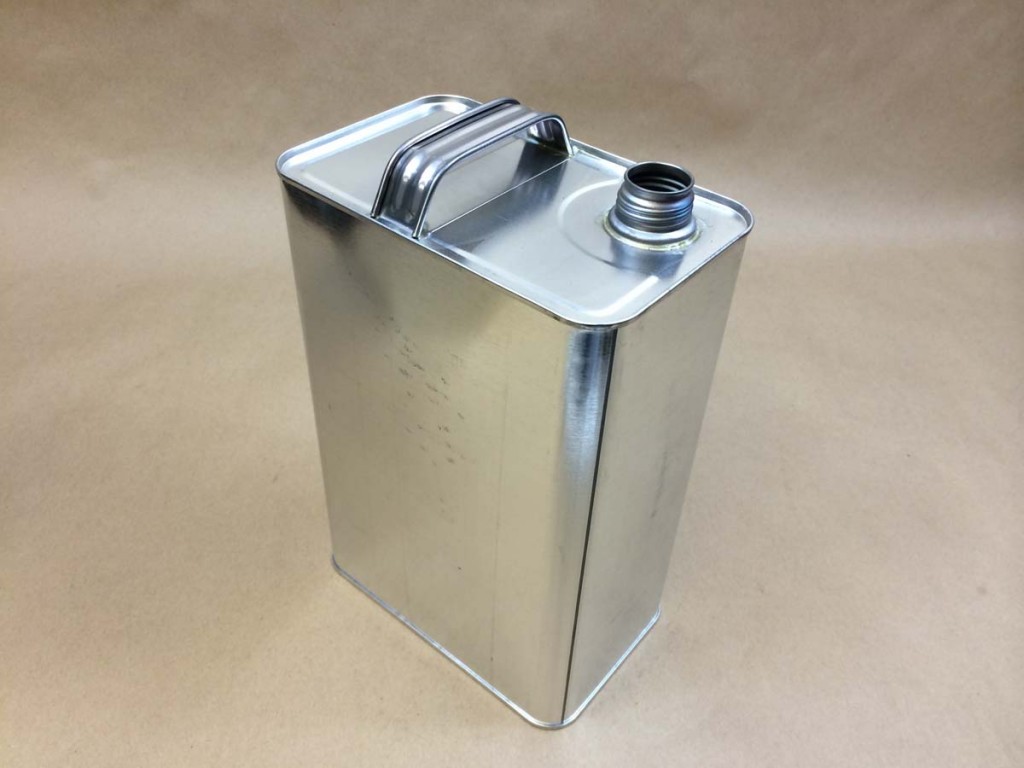 Our gallon F style can with a Beta opening of 1 1/8″ has a UN designation of UN3A1/Y1.2/100.  Closing instruction for this F style can are as follows:
UN3A1/Y1.2/100
49CFR178.2(c) NOTIFICATION
USE 1-1/8 BETA CAP WITH SOLVSEAL LINER
TORQUE CAP TO 35 to 45 IN-LBS.
Packed 40 per case, these cans must be used with our 1 1/8″ beta cap with a solvseal liner.  Caps are sold separately and listed below.  This type of nozzle is referred to as a dripless nozzle because of it's smaller opening.  The 1 1/8″ pour spout allows you to better control the flow of your product as compared to our Non-UN gallon F can with the 1.75″ opening.  As always, compatibility of the product with the container is the responsibility of the shipper.  Please call for a sample for testing with your product.
Gallon F Style UN Rated Can with Beta Opening
1 1/8″ Beta Cap with Solvseal Liner