Glass Bottles – Amber and Clear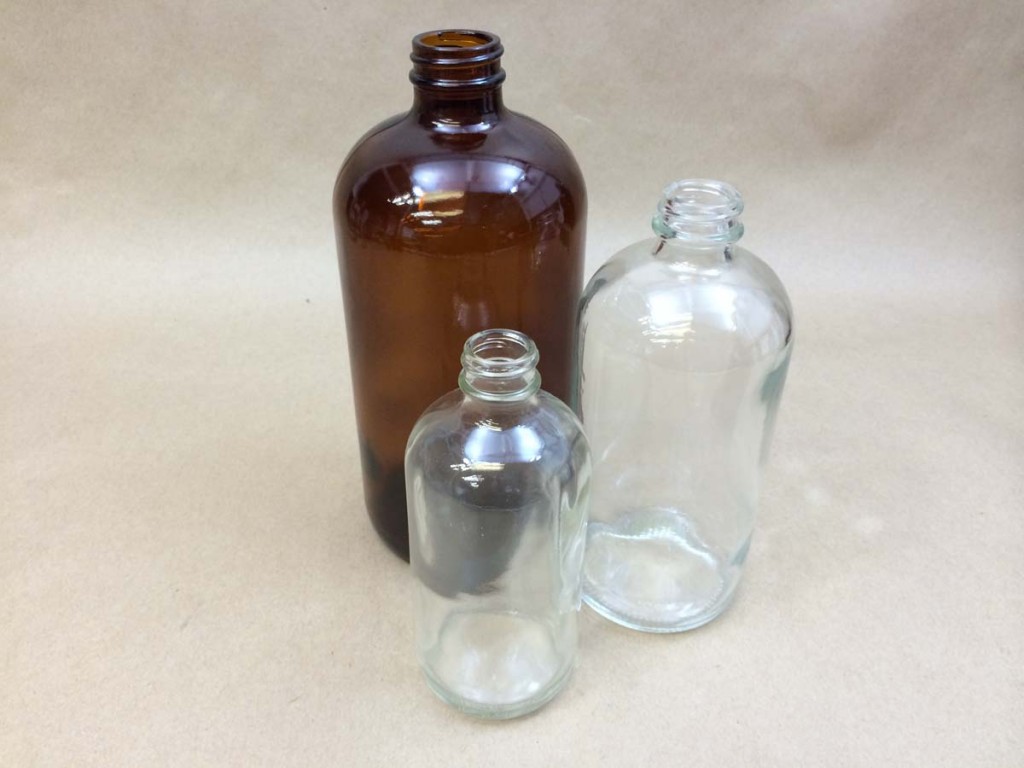 We stock boston round glass bottles in both amber and flint (clear).  Also on this page, you will find our 1/4 ounce square amber bottle that is popular for our customers who use essential oils.  Amber bottles have long been used for their light blocking properties.  Amber glass helps to protect your product from UV rays.  Select our flint, or clear, boston round bottles when clarity is important.  Long used in labs and the pharmaceutical industry, these popular bottles are available in sizes from 1/4 ounce to 1 Litre.  Pair them with a phenolic cone cap (sold separately) or a glass dropper (sold separately).  We would be happy to send a sample for you to test for product compatibility.
A word on amber glass for essential oils can be found on this page.
Amber glass for fragrance oils.
Amber Glass Bottles
Flint/Clear Glass Bottles