Fiber Drums Manufactured by Greif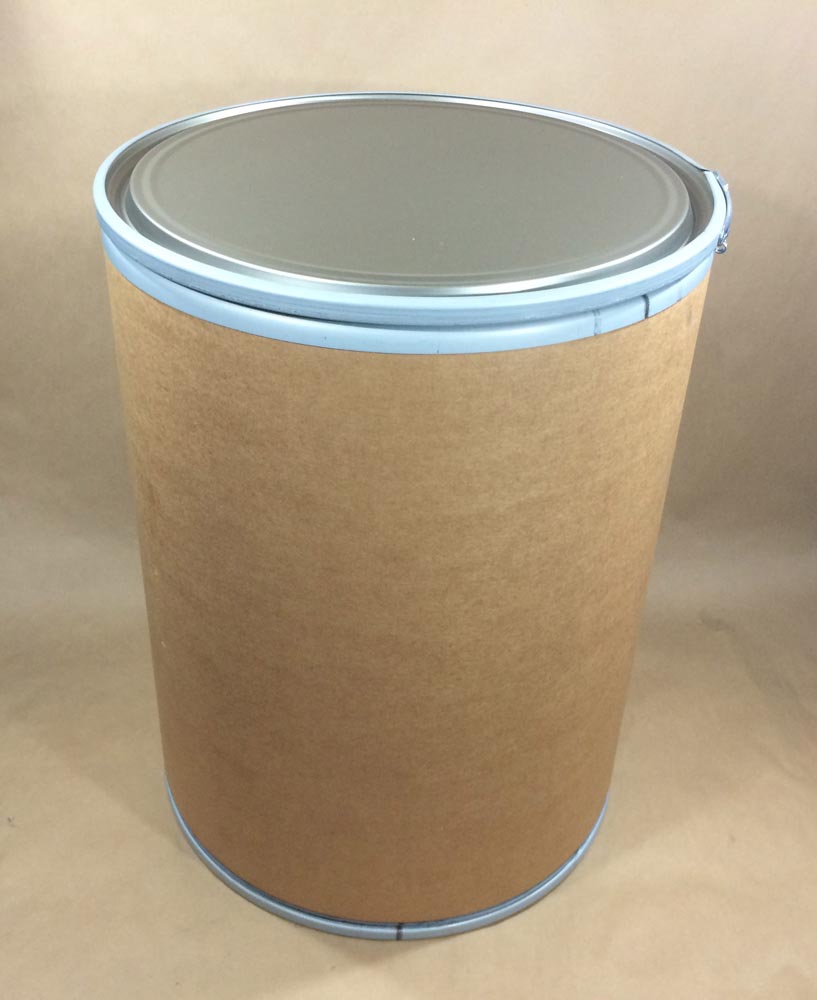 Greif manufactures industrial packaging.  They produce steel, plastic, fibre, corrugated containers and more.  They have more than 200 operating locations in more than 50 countries.  This positions Greif to service global and regional customers. All the fiber drums stocked by Yankee Containers are produced by Greif.  We stock Greif fiber drums in various styles.  Among them are:
We also stock one 30 gallon tight head plastic drum manufactured by Greif.
30 Gallon Plastic Tight Head UN Rated Drum
Our 30 gallon tight head drum has one 2″NPS and one 2″ American Buttress Plug
30 Gallon Blue Plastic Closed Top Round High Density Polyethylene
Item: PDC0030MA40001
UN Rating: 1H1/Y1.8/100 & 1H1/Y1.4/100 When Vented
Opening:
Pack: 1
Our 30 gallon blue tight head drum has a cover that does not come off. It is made from high density polyethylene and is food grade. This drum has one 2" NPS plug and one 2" Buttress plug.
Fibre Drums
Lok-Rim Fibre Drums
Our Greif Lok-Rim Fibre drums all have covers that can be removed.  They are held on by a lever locking ring.  Our 7.5 gallon drum has a fibre cover while the other drums have steel covers.
You can find additional information on our Greif lok-rim fibre drums here.
Ro-Con Fibre Drums
We carry one Ro-Con fibre drum.  It is a 12 gallon rectangular drum with a fibre cover. Ro-Con drums have rounded corners, convex sides and a telescoping cover.
If you require more information on this type of drum, you can find it here.
Standard All Fibre and All Fibre Transport Drums
Our standard all fibre drums have lids that are flush with the body of the drum.  Our all fibre transport drums have telescoping lids.
Weatherpak Drums
Our Greif Weatherpak drum has a fiber body with a 5 mil PE lining.  The cover is plastic and has a gasket.  This drum is suitable for outdoor exposure.  It is not suitable for liquids.