Large Clear Spice Canister with Handle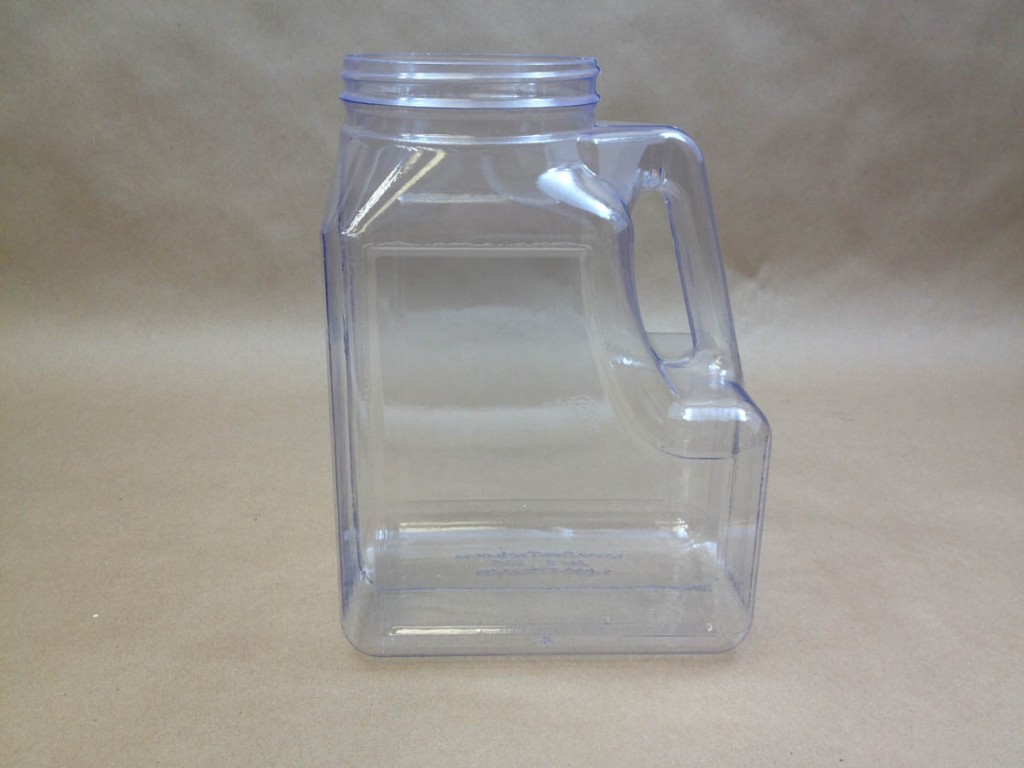 Our large clear spice canister with a handle is popular for bulk spice products.  It is an FDA clear, oblong handleware jar made from PVC.  Although the capacity of this jar is 168 fluid ounces, this canister is meant for dry products.  The dimensions of this canister are as follows:
Exterior Length 7.5″
Exterior Width 5.13″
Exterior Height 10.5″
The clear PVC material is great for product identification at a glance.  It has an easy grip handle and a rectangular shape with large label panels.
Product applications include:
bulk spices
dry baking ingredients
food products
road salts
snack jars
168 Ounce Canister
110 400 Caps
110 400 Foam 030 Sureseal White Plastic Round
Item: PCA0110PH10002
UN Rating:
Opening: 110 400
Pack: 333
Foam liners are used extensively for foods, beverages, pharmaceuticals, cosmetics, industrial and household chemicals. They have good resistance to acids, alkalies, slow solvents, alcohols, oils and aqueous products. They have poor resistance to active hydrocarbon solvents. These liners comply with FDA regulation 177.1520(c)3.1 for food contact application.