Large Handled Display Canister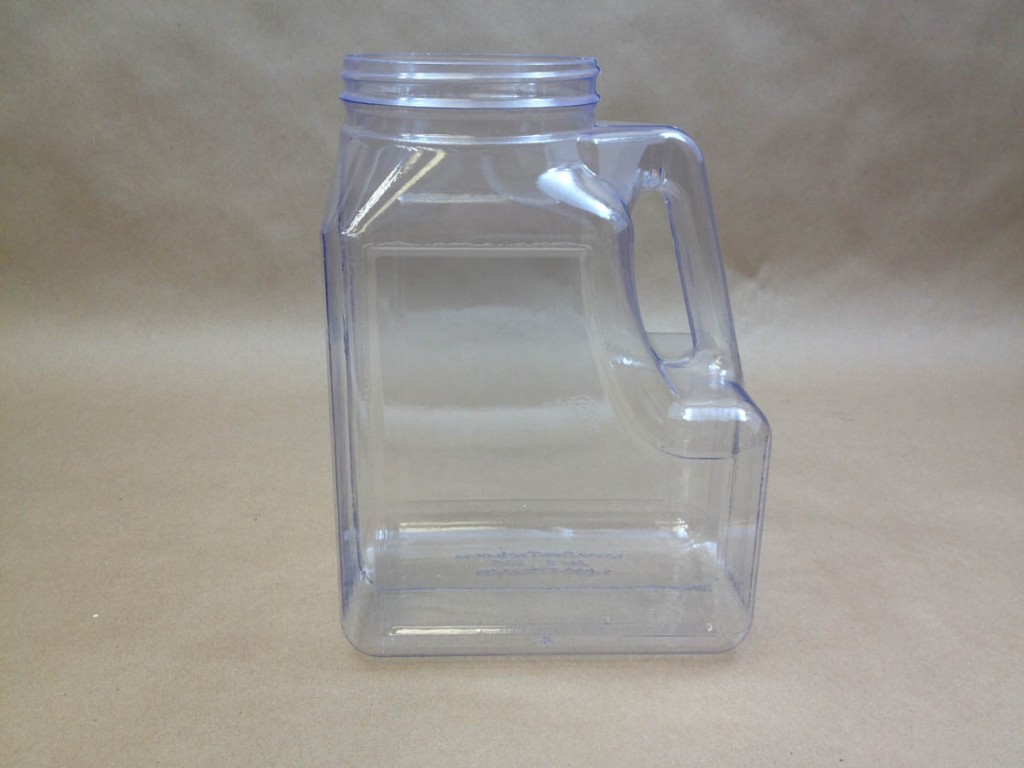 Among the containers we stock is a 168 ounce food grade PVC canister with good resistance to grease, oil and chemicals.  This canister has a handle and a wide 110 400 opening (approximately 4.5 inches).  It is made from clear PVC (poly vinyl chloride).  PVC is a soft resin and some of it's properties are:
better oxygen barrier than polyethylene
resistant to grease and oils
corrosion resistant
impact resistant
crack resistant
clear
PVC bottles and jars with smaller openings are commonly used for salad oil, mineral oil, vinegar, shampoos, cosmetic products.  Large handled canisters make a nice presentation because of the clarity of the resin and the shape of the container.  The large opening makes it ideal to reach in and grab the product.  It's rectangular shape with large label panels makes it easy to apply labels.  Large canisters are typically used for:
spices
food jars
road salts
candy and snack jars
cereals
grains
bird seed
Please be advise that PVC has poor resistance to high temperatures and will start to decompose at approximately 140 degrees F and will melt at approximately 160 degrees F.  This type of plastic is not meant for hot products.  It's resistance to sunlight is poor to fair as it tends to yellow if left in the sun.  It will also crack more easily than polyethylene when cold.