Metal 1/2 Pint Paint Cans for Paints and Adhesives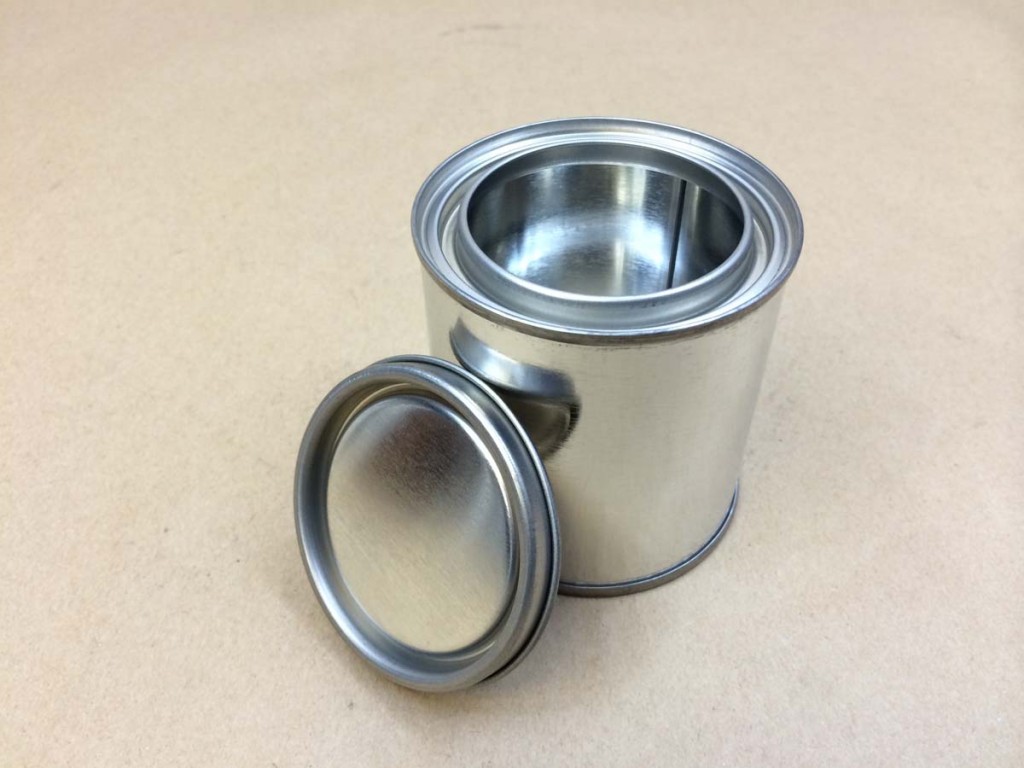 We stock both lined and unlined 1/2 pint metal paint cans.  The lined cans have a grey lining which is pigmented epoxy phenolic.  This type of lining is good for latex paints.  These tin cans are good for the following products:
paints
coatings
adhesives
mastics
viscous products
As always, compatibility of the product with the container is the responsibility of the shipper.  Please contact us to request a sample for testing with your product.
1/2 Pint Unlined Paint Can (Lids Included)
1/2 Pint Grey Lined (Epoxy Phenolic) Paint Can (Lids Included)