Natural (Translucent) Plastic Jugs, Jerricans and Drums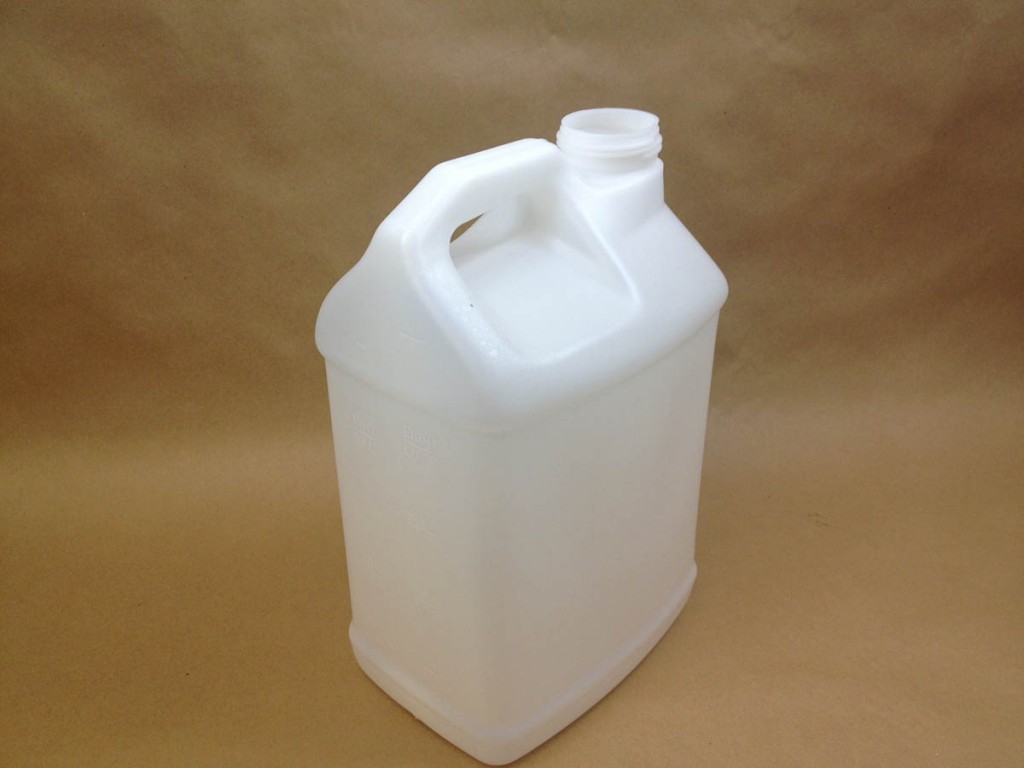 We stock natural high density polyethylene jugs, jerricans and drums in sizes from 1/2 gallon (64 oz) to 55 gallon.  Natural HDPE is translucent.  This type of plastic is also referred to as frosted.  It is not clear, however it does allow viewing of the liquid level in the container.  Some of our natural containers, 2.5 gallon and larger, have graduation marks allowing you to easily see the fill level of the product.
1/2 Gallon
1 Gallon
2.5 Gallon
5 Gallon
15 Gallon
55 Gallon
Sturdy and impact resistant , some of our containers are UN rated for hazardous product.  The UN designation is listed next to each item.  HDPE is used for food products, pharmaceutical products, detergents, shampoos, ice melt, cleaning solutions, windshield washer fluid, antifreeze, motor oil and many more products.
A list of our caps and closures may be found by clicking here.
Examples of Graduation Marks on our 2.5 Gallon, 5 Gallon and 55 Gallon Drums
1/2 Gallon
1 Gallon
2.5 Gallon Jugs with Gallon and Litre Graduation Marks
4.6 Gallon
4.6 Gallon Natural Plastic Rectangular Oil Bottle with Box
Item: PBO0004CC00001
UN Rating:
Opening: 63mm Rieke
Pack: 1
Caps Sold Separately - Choice of 2 Caps - RCKFS632502F217 or RCKSC-63R-143. Please note that we suggest you not ship these via UPS, as they do not do very well in the UPS environment.
5 Gallon
5 Gallon Natural Plastic Closed Top Round
Item: PDC0005SC00017
UN Rating: UN1H1/Y1.8/100
Opening: 70TE and 28mm Vent Cap
Pack: 1
**USE ONLY CAP RKC-SC76RTE** Container comes with dust cap and 28mm vent cap. 70TE Caps are sold separately. RKC-SC76RTE cap has a 3/4" center reducer that can be removed and a 3/4" faucet can be threaded into the cap. RCK-SC76RTE is a 70mm cap with 6 threads per for stronger seal and tamper evidency. The 28mm vent cap is included.
Our 5 gallon bottle/jugs have gallon graduation marks.
15 Gallon
55 Gallon Natural Drum with 5 gallon graduation marks.