Oil Bottle with Box for Packaging Organic Oil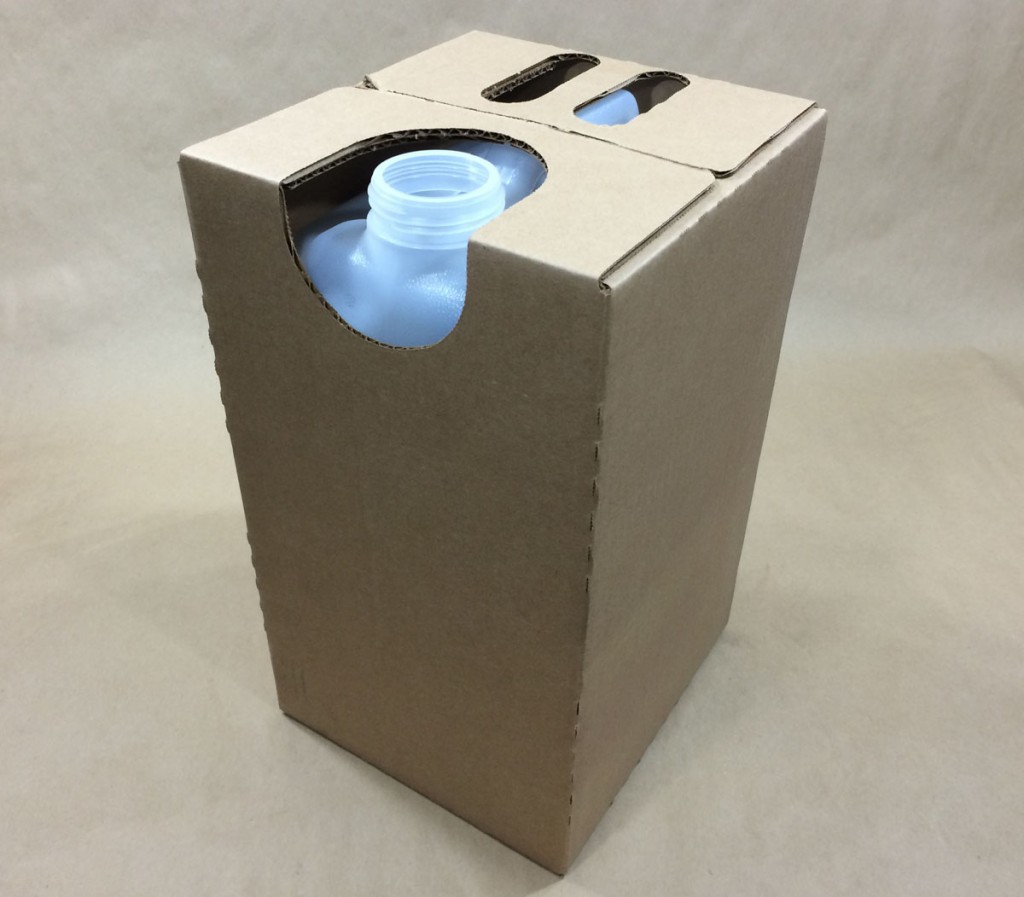 Our 35 lb. – 4.6 gallon high density polyethylene oil bottle packaged in a box may be a good choice for packaging organic oil.  This food grade bottle has a 63mm neck and can hold up to 35 lbs. of food oil.  We offer this bottle and box combination as a set, the bottle is not available separately.  If you plan to fill this bottle with warm oil, we advise that you do not exceed 160 degrees.  Also, as a word of caution, these bottles do not ship well via UPS.  Consider these bottles for the following:
soybean oil
canola oil
sunflower oil
safflower oil
flax seed oil
Caps are sold separately and listed below.  We stock a 63mm foam lined cap item # RKCF632502F217, however if you are looking for a superior seal, we recommend the cap with the EPDM gasket, item # RKCSC-63R-143.  This cap with it's EPDM gasket also has a 3/4″ center reducer which can be punched out.  Once punched out, if needed, you can thread our 3/4″ Florite faucet directly into the cap.  Pictures may be found below after the item descriptions and pricing.  As always, it is the responsibility of the shipper to be sure his product is compatible with the packaging.
35 lb Oil Bottle
4.6 Gallon Natural Plastic Rectangular Oil Bottle with Box
Item: PBO0004CC00001
UN Rating:
Opening: 63mm Rieke
Pack: 1
Caps Sold Separately - Choice of 2 Caps - RCKFS632502F217 or RCKSC-63R-143. Please note that we suggest you not ship these via UPS, as they do not do very well in the UPS environment.
63mm Caps
63 485 F217 Foam White Plastic Round
Item: PCA0630RI10001
UN Rating:
Opening: 63 485
Pack: 1000
Foam liners are used extensively for foods, beverages, pharmaceuticals, cosmetics, industrial and household chemicals. They have good resistance to acids, alkalies, slow solvents, alcohols, oils and aqueous products. They have poor resistance to active hydrocarbon solvents. These liners comply with FDA regulation 177.1520(c)3.1 for food contact application.