Plastic Bottle Manufactured by Alpha Packaging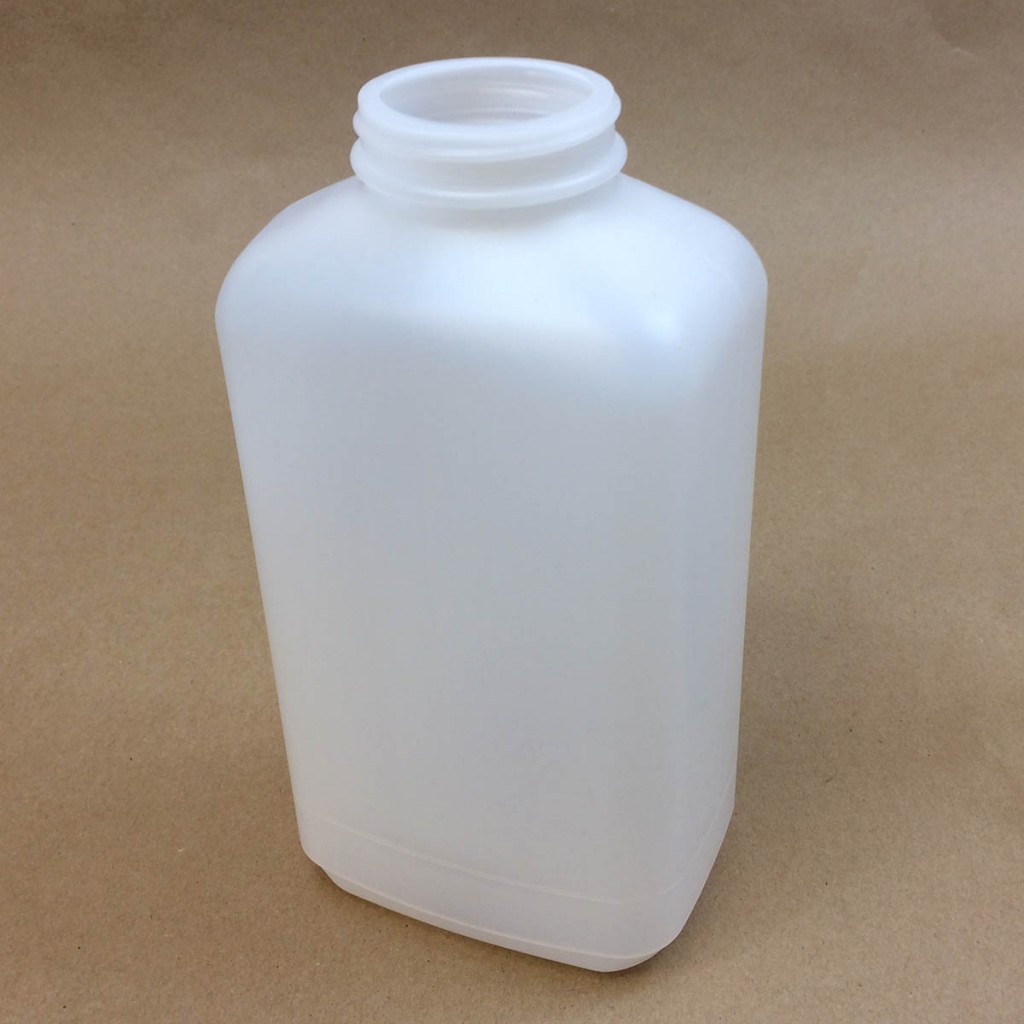 Alpha Packaging is a manufacturer with a corporate office in St. Louis, Missouri.  They manufacture plastic bottles and jars for several industries, such as the nutritional, pharmaceutical, personal care and many more.  Alpha Packaging makes large, wide mouth oblong space savers at their Ypsilanti, Michigan plant.
Yankee Containers stocks one jar in Alpha's space saver line.  It is a 45 ounce space saver oblong with a 53 400 opening.  It is natural in color and made from high density polyethylene.  The dimensions of the bottle are as follows:
Exterior Width    4.250″
Exterior Height   8.175″
The rectangular shape is popular where shelf area is limited.  It's wide mouth lends to easy filling and emptying thus making it a good choice for the pharmaceutical industry.
45 Ounce Space Saver Rectangular (Oblong) Bottle