Plastic Gallons for Storing or Transporting Barbecue BBQ Sauce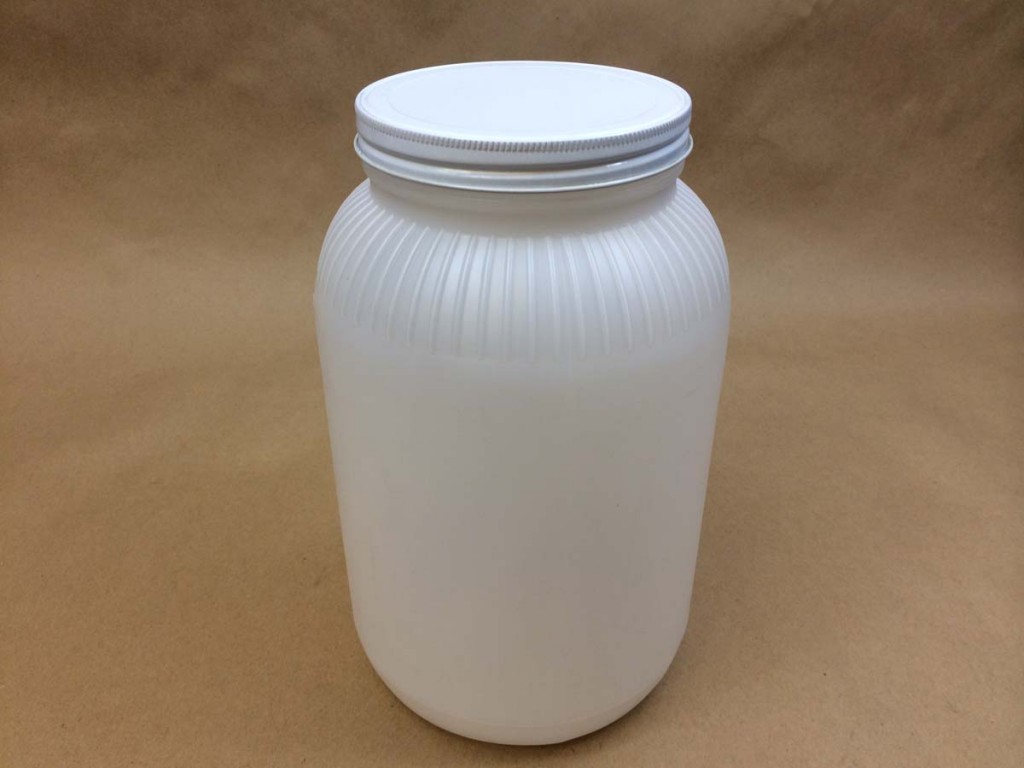 Our 110 400 wide mouth plastic gallon is great for storing or transporting Barbecue (BBQ) sauce.  We sell this jar in a 4 pack or a 48/bulk pack.  We stock both plastic and metal cap choices in the 110 400mm size.  These high density polyethylene food grade natural jars are popular with our restaurant customers because they are sturdy and impact resistant.  Other possible uses for this jar are for storing:
Mustard
Italian Dressing
Tartar Sauce
Relish
Cole Slaw
Mayonnaise
Pickle Chips
Let us send a sample for testing with your product.
BBQ Jars in 4 Pack
BBQ Jars in Bulk Pack
110 400 Cap Choices
110 400 Foam 030 Sureseal White Plastic Round
Item: PCA0110PH10002
UN Rating:
110 400
Pack: 333
Foam liners are used extensively for foods, beverages, pharmaceuticals, cosmetics, industrial and household chemicals. They have good resistance to acids, alkalies, slow solvents, alcohols, oils and aqueous products. They have poor resistance to active hydrocarbon solvents. These liners comply with FDA regulation 177.1520(c)3.1 for food contact application.