Round Handled Plastic Jugs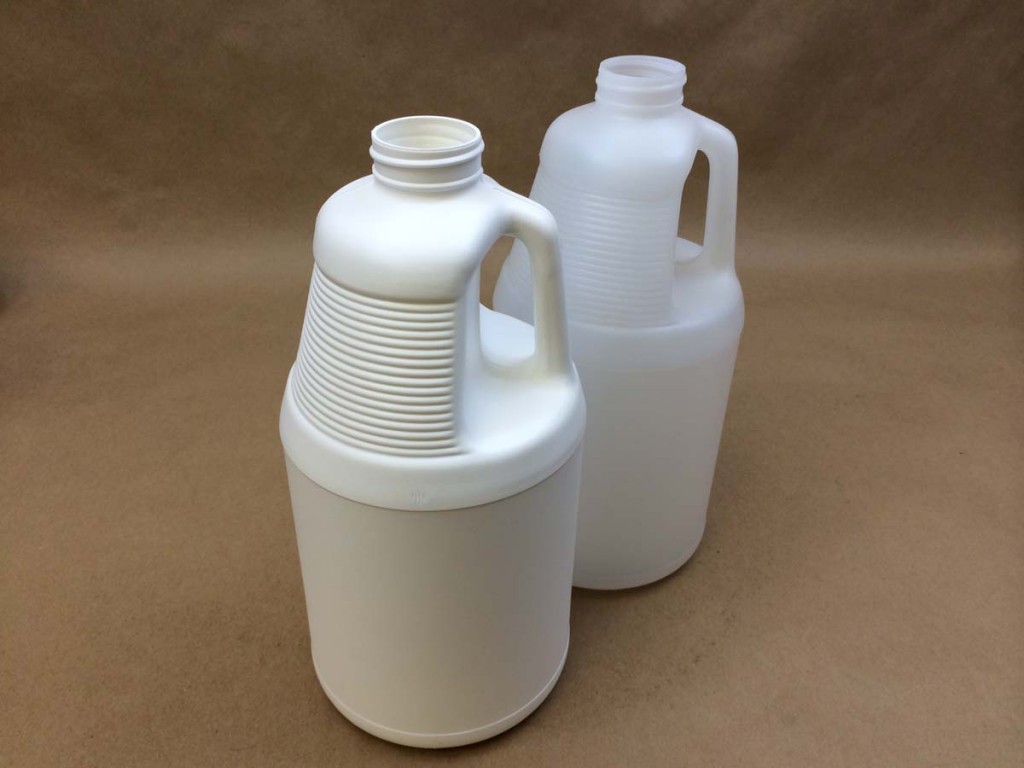 We stock round handled plastic jugs in gallon and half gallon sizes.  We stock them in 4 pack reshipper boxes and also in bulk packs.  Most of our jugs use a standard 38 400 cap, however, we have three jugs that must use a special cap.  One is our jug RCC68930-08 with a 38 439 opening.  The other two are our JAC-40NP-8002 and JAC-40NP-8003 which both use a tamper indicating cap.  Our jugs come in both white and natural and all are made with high density polyethylene.  They are all food grade, sturdy and economical.
4 Litre/1 Gallon Round Jug 38439 Opening
Our 4 litre/1 gallon round jug has a 38439 opening.  It may only be used with cap OBMJ4101B-F422 listed below.
Foam (F422) Black Plastic Ribbed Sides/Matte Top Acid Cap
Item: PCA0389PS20001
UN Rating:
Opening: 38 439
Pack: 1100
Referred to as an acid cap, this closure is for use on our item PBO0004AR00001. The F422 liner is acid resistant but as always, we suggest testing for compatibility with your product.
1 Gallon Round Jugs with 38TE (Tamper Evident) Opening
Our 1 gallon jugs with the 38 TE openings may only be used with cap JAC-40NP-8004.  These jugs are UN rated.
Jugs with 38400 Opening
All the jugs listed below have a 38 400 opening and may be used with any of our 38400 caps.  Our caps and closures can be found here.
Gallon Round Jugs
1/2 Gallon Round Jugs
Our 1/2 gallon jugs are ribbed at the top.  This allows for a better grip.