Shipping Containers with UN4G Ratings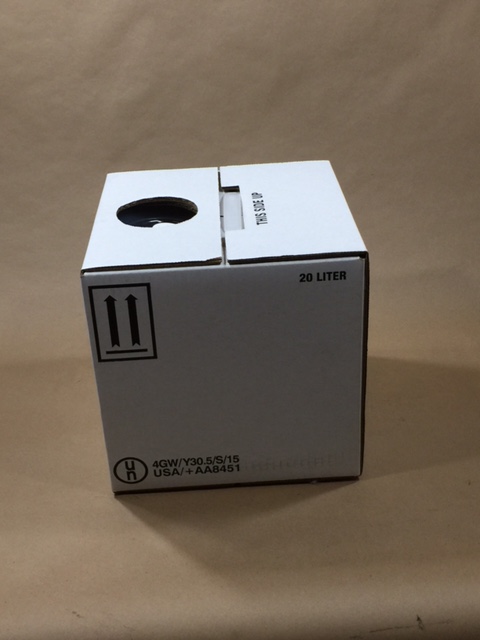 Looking for UN4G packaging?  We offer several different items with the UN4G rating and we have listed those items below.  Among the items offered are:
Gallon Jugs
2.5 Gallon Jugs
5 Gallon Plastic Bottle
Our gallon jugs are packed 4 per box in reshipper boxes.  We stock two different 1 gallon jugs that have a UN4G rating.  We stock also a 2.5 gallon plastic jug packed in a 2 pack reshipper box.  The 2.5 gallon jug has liquid level markings at the 1 and 2 gallon, 2, 4, 6 and 8 litre levels. Finally, we stock a 5 gallon plastic bottle that is enclosed in corrugated packaging.  The 5 gallon bottle has liquid level markings at the 1, 2, 3 and 4 gallon levels.
As always, compatibility of the product with the container is the responsibility of the shipper.  Please call us for a sample for testing with your product.
Gallon Jugs 1 x 4
2.5 Gallon Jugs 1 x 2
63 485 F217 Foam White Plastic Round
Item: PCA0630RI10001
UN Rating:
Opening: 63 485
Pack: 1000
Foam liners are used extensively for foods, beverages, pharmaceuticals, cosmetics, industrial and household chemicals. They have good resistance to acids, alkalies, slow solvents, alcohols, oils and aqueous products. They have poor resistance to active hydrocarbon solvents. These liners comply with FDA regulation 177.1520(c)3.1 for food contact application.
5 Gallon Plastic Bottle in a Box