Small Packaging and Storage Solutions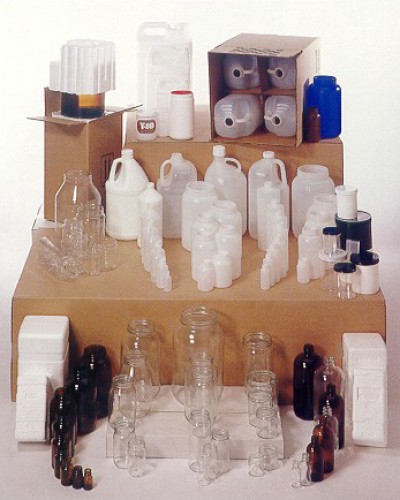 When looking for packaging and storage containers, please consider Yankee Containers.  We have a low $250 minimum per order and a large selection of products from which to choose.  Most items shown on our internet site, www.yankeecontainers.com,  are stock items, and, if not in stock, can be obtained in a fairly short time frame.  We can also do custom orders on plastic pails, fiber drums and corrugated.  If you are local to our warehouse located in North Haven, CT, you can call in an order and, if in stock, pick up the same day. Among the products we stock are the following:
2.5 Gallon F Style Jugs
4.6 Gallon Oil Bottle
Boxes
Celon Bands
Cubitainers
Fiber Drums (Custom made, in some cases with as little as 50 pieces)
Glass Bottles, Jars & Jugs
Hedpaks
Injection Molded Plastic Jars
Metal Caps
Plastic Bottles, Jars & Jugs
Plastic Caps
Plastic Drums
Plastic Paint Cans
Plastic Tubs
Steel Drums
Steel Pails
Tin Cans (Paint Cans, F Style Cans, Slipcover Tins)
Vapor Lock
Not sure what you need?  In many cases we would be happy to send a sample for testing with your product.  As always, product compatibility with the container is the responsibility of the buyer.
Tags: 2.5 gallon f style jugs 4.6 gallon oil bottle boxes celon bands corrugated cubitainers f style cans fiber drums glass bottles glass jars glass jugs hedpaks injection molded jars low minimum metal caps paint cans plastic bottles plastic caps plastic drums plastic jars plastic jugs plastic pails plastic paint cans plastic tubs slipcover tins small packaging solutions steel drums steel pails storage solutions tin cans vapor lock
Categories: Container Articles | fiber drums | glass bottles | plastic barrels | plastic bottles | plastic buckets | plastic drums | plastic tubs | steel drums | steel pails