Small Plastic Jars for Lip Balms, Arts & Crafts, Samples and More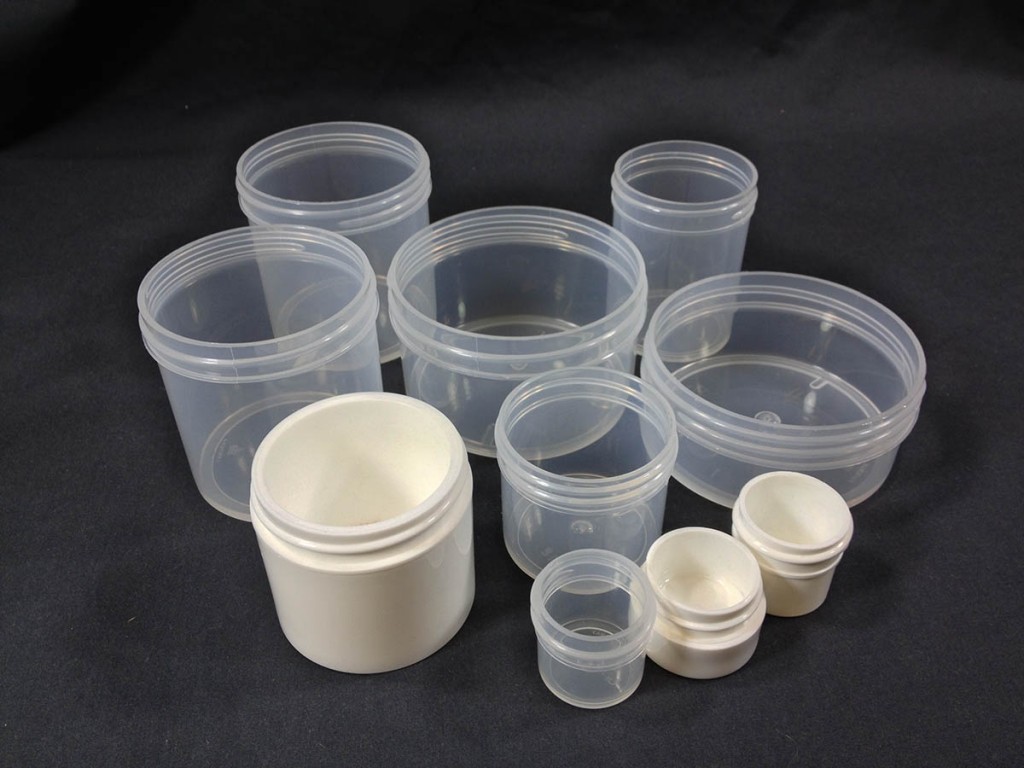 Are you looking for small plastic jars for products such as lip balms or for for use as sample jars?  You will find listed below regular wall jars in the 1/4 ounce, 1/2 ounce, 7/8 ounce and 1 ounce sizes.  Each of these jars is available in clear polystyrene, clarified polypropylene and white polypropylene.  These smaller jars are commonly used in the following applications:
hospitality gifts
samples
lip balms
painting kits
shea butter
bath oils
scrubs
travel size supplies
arts & crafts
cosmetic jars
We carry a very large selection of these jars in regular wall construction.  Thick wall jars are also available but they are special order.  If you are thinking of purchasing thick wall jars, please call us for a sample.  Because the jars are special order they are not returnable and, therefore, you should receive a sample before your purchase.  As always, not all jars are suitable for all applications and the compatibility of the jar with the container is the responsibility of the shipper.  Please call us for samples for testing with your product.  The links below will take you to all of our regular wall as well as thick wall jar selections.
You can find a complete list of all our regular wall jars on this page.
You can find a complete list of all our thick wall jars on this page.
1/4 Ounce – 33mm