UN 5 Gallon Pail/Drum with Steel Plugs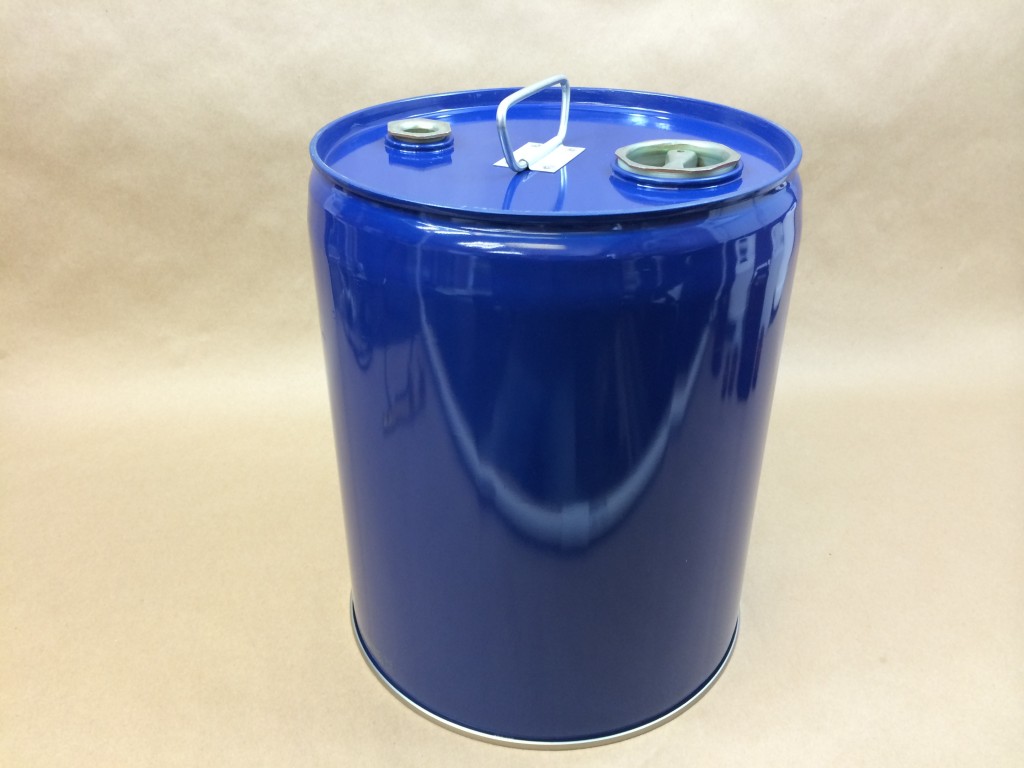 Our UN 5 gallon pail/drum has a UN designation of UN1A1/X1.6/250.  The UN rating is explained as follows:
UN = United Nations
1     = Drum
A    = Steel
1     = Closed Head (Tight Head) – Cover does not come off
X = Packing Group I (may also be used for Y – Packing Group II and Z – Packing Group III)
1.6=Maximum specific gravity of the liquid this container has been tested to hold for 5 minutes
250=Maximum hydrostatic pressure the containers has been tested to hold for 5 minutes
This steel pail/drum has a dark blue exterior.  It also has 2 bungs or plugs.  One plug is a 2″ plug and the other is a 3/4″ plug.  They are both Rieke Visegrip II steel plugs with irradiated PE gaskets.  This is a lined pail with a 2 coat red phenolic lining.  The manufacturer of the pail/drum is Cleveland Steel.  We strongly suggest you test the compatibility of your product with this container as a UN designation is only the performance rating of the container and does not imply chemical compatibility.  A word on baked on steel pail linings may be found by clicking here.
Red phenolic linings are unmodified phenolics.  They are known to have a high degree of acid and solvent resistance.  They are not recommended for alkaline products.  Typically products that don't affect this type of lining are:
acid compounds
agricultural chemicals
essential oils
petroleum products
corrosive chemicals
Again, the only way to be sure your product is compatible with the lining is to ask for a sample and do product testing.
You can find a more detailed selection of our red phenolic lined pails by clicking here.