Vapor Lock Containers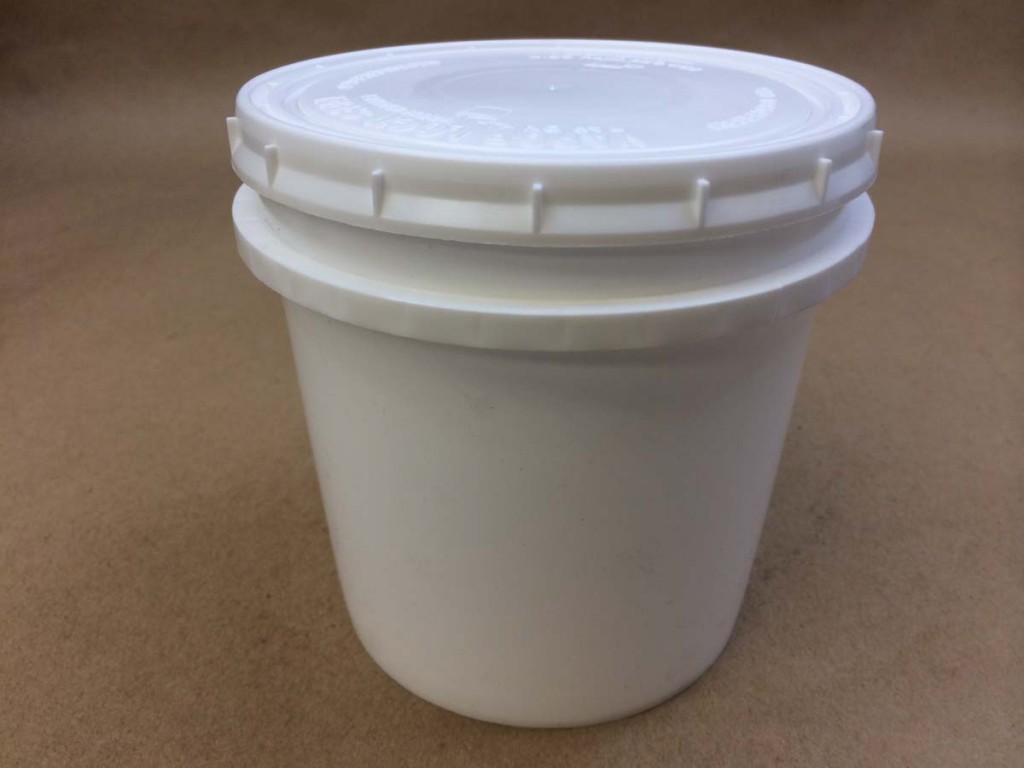 We carry vapor lock containers (lids sold separately) in 4 oz, 9 oz, 18 oz, 37 oz and 135 oz sizes.  The 135 oz size has a metal handle, the other sizes do not.  Vapor lock containers are made from high density polyethylene (hdpe) and have the following properties:
rugged
stackable
protects your product by safely sealing the contents
cover is reusable if you carefully pry it off
Because of it's durability and it is used for many paste, powder and heavy bodied products.
 4 Oz Vapor Lock
9 Oz Vapor Lock
18 Oz (Pint) Vapor Lock
37 Oz (Quart) Vapor Lock
 135 Oz (Gallon) Vapor Lock