Wholesale Container Pricing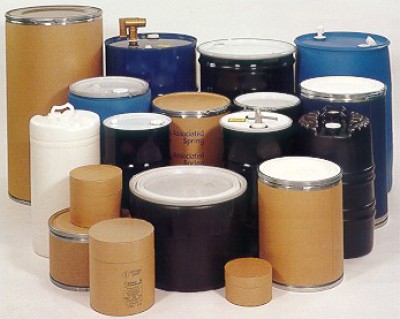 We have had several questions as to how our pricing works.  To state it simply, the more you purchase, the more you can save.  But to get into a more detailed explanation we will look at some categories of products we sell.  You may combine "like" items for lower pricing.  What this means, is that you can combine all glass bottles and jars, or all plastic bottles and jars.  You may combine several different steel drums or combine several different plastic drums.  The key to saving is to always remember to combine "like" items.
Steel Pails
If you were to look on our steel pail page you would see pricing divided into 24, 36, 72 and 144 lot pricing.  It actually goes further and you can call for pricing on larger orders.  But what you may not know, is that we combine like items that you purchase to give you the best price possible.  For example, you may buy 24 pails of one style and 12 pails of another style to give you the 36 lot price.
Plastic Bottles
Our plastic bottles are priced in 200, 500, 1000 and 2500 quantities.  As with the steel pails, you may combine different bottles to get a better price.  However, you should remember that we do have a $5.00 split case fee.  This fee would apply to each and every case where you purchase less than the case quantity.  The reason for this is that we must unpack, count and repack any order where you purchase less than case quantity.  Therefore, if you split 3 cases, you would be charged an additional $15.00.  By not splitting cases and combining different bottles, you can keep your cost lower.
Drums
Our drum pricing is a little bit different.  You may still combine drums to get better pricing, however, since you may only combine "like items", an example of lower pricing would be to purchase a quantity of twelve 15 gallon steel drums and ten 30 gallon steel drums to get the 25 lot price.  You may not combine steel drums with fiber drums or fiber drums with plastic drums.  You may, of course purchase whatever you need, but in this article we are discussing combining for lowest pricing.
Tin Cans
Tin cans is a category where you can really combine for savings.  Perhaps you order 2 cases of quarts and 1 case of gallon cans to get the 3 case price discount.  Or, perhaps you buy 2 cases of pints and 3 cases of half gallons to get the 5 case pricing.  Our price breaks in this category are in 3, 5, 10 and 20 cases.
Tags: bulk pricing combine pricing combine to save fiber like items plastic steel tin wholesale pricing
Categories: Container Articles