Rock Salt Jugs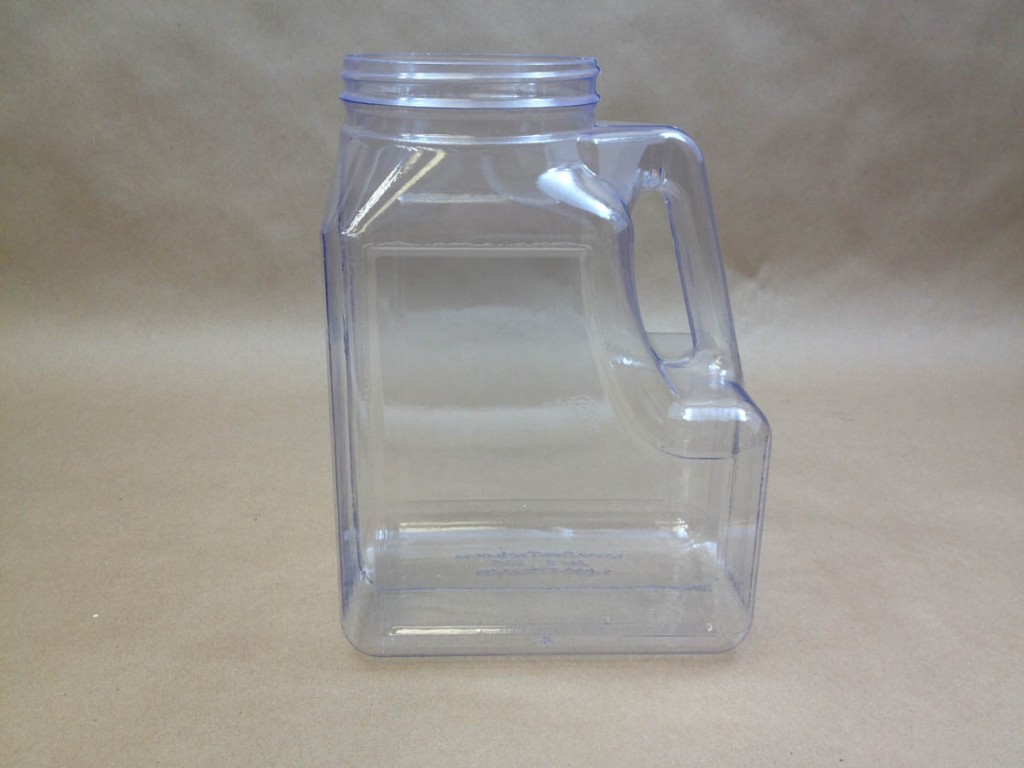 Looking for a container to store and transport rock salt?  Take a look at our 168 ounce clear handled rock salt canister.  This jug is made from PVC.  It has a wide opening of 110mm.  That would be an approximate opening of 4.5″.  It's integral handle makes it easy to carry and distribute your rock salt, ice melt or deicer.  It's PVC construction makes it durable and impact resistant.  Our low $250 minimum order requirement allows you to order in smaller quantities to suit your needs.  This is a dry products container and if you are using it for products other than rock salt (such as cereal, candy or grain), please be assured that this is a food grade container.
Listed below you will find some detailed images of our rock salt container.
PVC Canister
110 400 Caps
110 400 Foam 030 Sureseal White Plastic Round
Item: PCA0110PH10002
UN Rating:
Opening: 110 400
Pack: 333
Foam liners are used extensively for foods, beverages, pharmaceuticals, cosmetics, industrial and household chemicals. They have good resistance to acids, alkalies, slow solvents, alcohols, oils and aqueous products. They have poor resistance to active hydrocarbon solvents. These liners comply with FDA regulation 177.1520(c)3.1 for food contact application.