Round and Square Plastic Jugs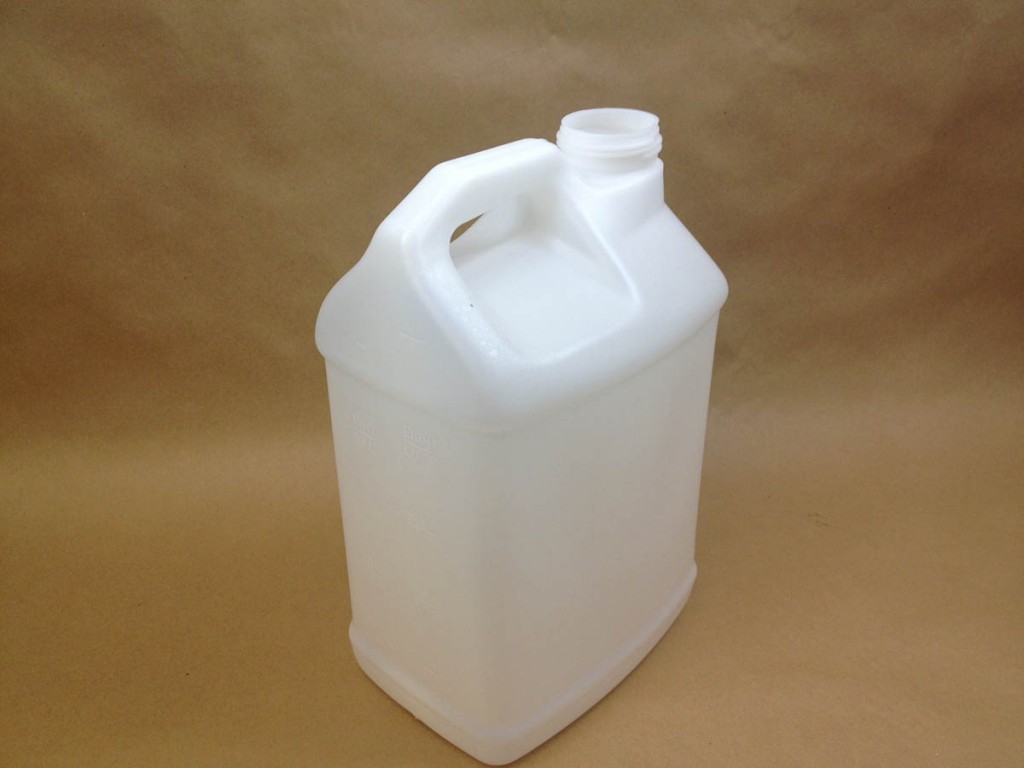 This article will list style choices for round and square plastic jugs.  What is a jug?  A jug is typically described as a container to hold liquids that has a narrow mouth for pouring and most often has a handle.  We stock jugs in sizes from 16 ounces to 5 gallons.  Caps are sold separately.  We stock jugs in round and square styles.  Our F style rectangular jugs are available in four sizes and are also fluorinated.  An explanation of the fluorination process can be found on this page. We carry jugs in 4/pack reshipper boxes and in bulk packs.  We also have available for purchase, jugs in natural high density polyethylene and white high density polyethylene.  Most of our jugs do not have a UN designation.  The only UN rated jugs are:
Our 2.5 gallon jug is available in a 2 pack reshipper box with a UN rating.  It is also available in a 24/pack bulk box without a UN rating.  This 2.5 gallon jug has gallon and litre graduation marks.  Caps for the 2.5 gallon jug are sold separately.  Our 5 gallon bottle has a 70mm opening and a 18mm vent cap.  It has gallon graduation marks.  This jug, or bottle, comes with both caps.
A complete list of caps and closures may be found on this page.
16 Ounce Jug – Pint
32 Ounce Jug – Quart
1/2 Gallon Jugs – 64 Ounce
1 Gallon Jugs – 128 Ounce