Shipping Barrels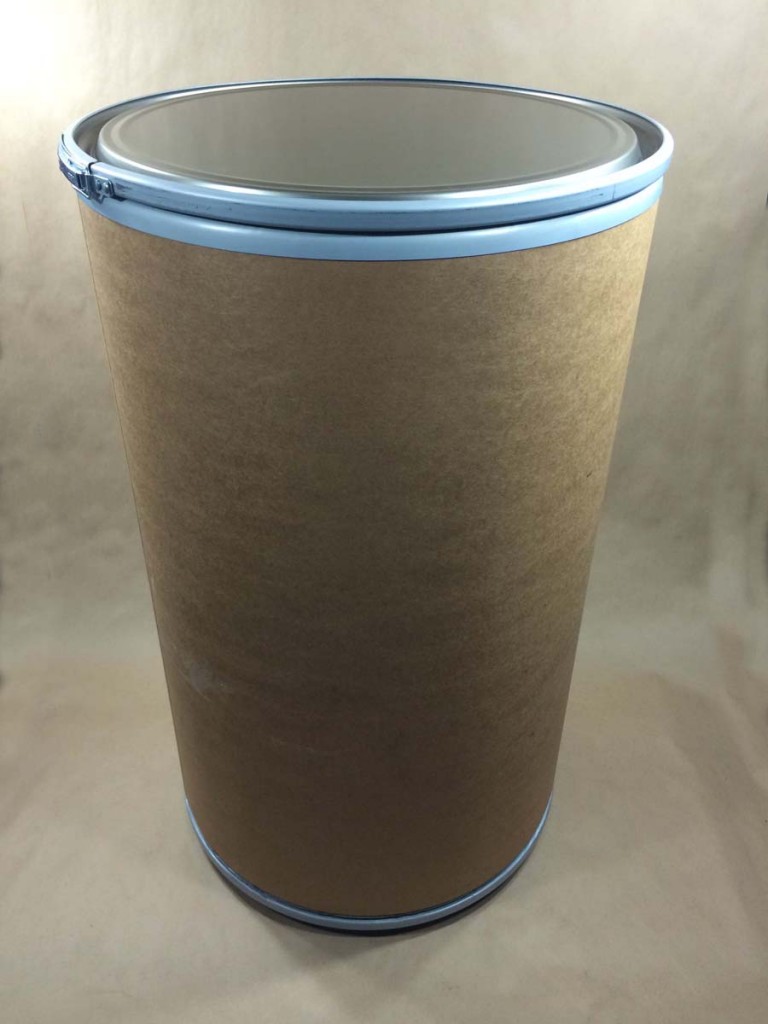 Yankee Containers stocks a line of fiber (fibre) drums as well as plastic drums which can be used for shipping products.  The fiber drums are ideal for storing dry or solid products.  The barrel featured in the picture on the right is our item # SFD023787 and is a 55 gallon Lok-Rim  fiber drum with a steel cover and a lever locking band that holds the cover tightly to the drum body.  The drum has a UN rating of UN1G/Y200/S.  This same style barrel is available in a 44 gallon, 21.5 gallon, 14 gallon, 11 gallon, and small 7.5 gallon size.
We also offer additional fiber barrels, including our Standard All Fibre and All Fibre Transport drums.  These are lightweight, as they have no metal parts.  Standard All Fibre drums have covers that are flush with the body of the drum.  All Fiber Transport drums have telescoping lids.
The following links contain more information on fiber drums.
We also offer the following open head plastic drums (cover comes off):
Open Head Drums
Open head plastic drums have removable covers. By cover we mean the entire head or top portion of the drum. Some cover styles come fitted with screw plugs in the covers, while others are simply a plain solid cover. With both styles, the drum head is secured to the drum body by either a lever lock ring or a bolt ring.