What Tamper Evident Products Do You Stock?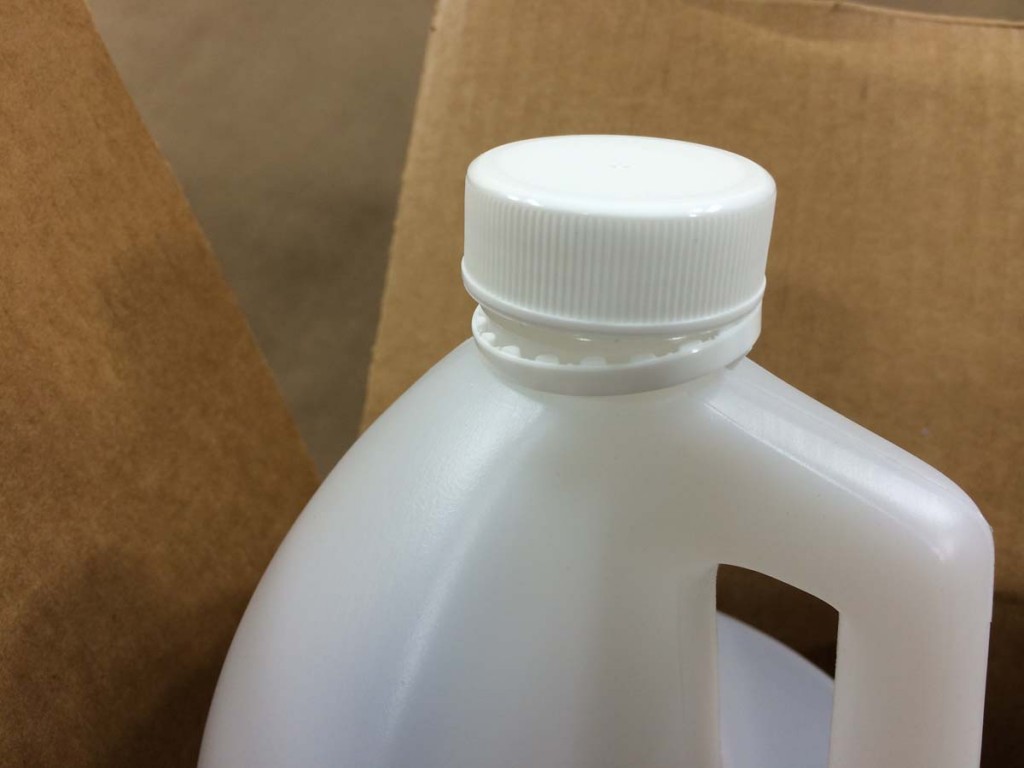 We are often asked what tamper evident products we stock.  We carry a line of shrink bands, also referred to as cellulose bands and celon bands.  These shrink bands are applied to bottles once they have been filled and the cap secured.  They are shipped to you in a solution that keeps them fresh and then, once applied, they must be allowed to dry forming a seal around the cap.  If the seal is broken, the bottle has been tampered with or opened.  More information on shrink bands can be found here. We also carry pressure sensitive caps in 28410, 33400 and 38400.  Once the cap is applied to the bottle, a seal is left behind.  When you remove the cap, the seal must be intact or you would know the bottle has been opened.  More information on pressure sensitive caps can be found here
Pressure Sensitive Caps
Foam/Pressure Seal White Plastic Ribbed Sides/Stipple Top
Item: PCA0380PH10004
UN Rating:
Opening: 38 400
Pack: 3750
The pressure seal (PS-22) liner adheres to the opening of the bottle when the cap is screwed on. When the cap is removed, the PS-22 liner will stick to the bottle and just a foam liner will be left in the cap. This type of liner is reccomended for use with dry products such as powders.
Shrink Bands